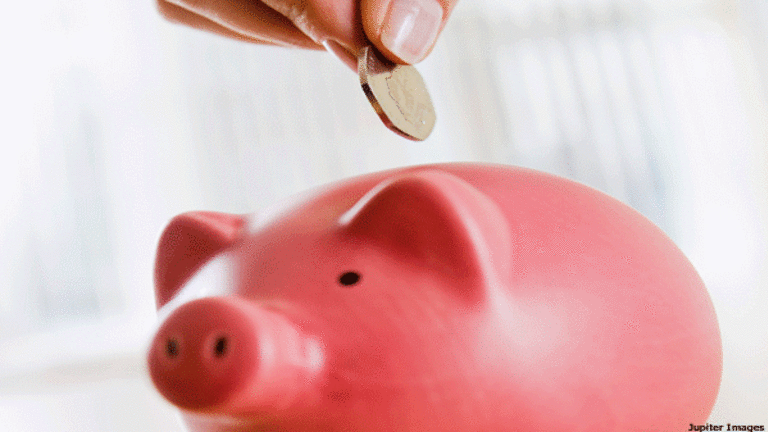 Bond Funds With Biggest Ratings Changes
Municipal funds dominate the 'upgrade' list, while a fund with big mortgage-related holdings suffers.
Here are lists of the five most-improved and five most-deteriorated bond fund ratings from Feb. 29 to March 31.
One month does not make a trend, but investors are continually asking, "What have you done for me -- or to me -- lately?" With each additional month of data, TheStreet.com Ratings updates its ranking scorecard, assigning new ratings to each fund.
The most-improved bond fund this month is the
AIM Tax-Free Intermediate A
(AITFX) - Get Invesco Limited Term Muni Inc Fund2 Report
. The fund is 100% invested in U.S. municipal debt with terms from three to 10.5 years. Its capital preservation strategy through tax-exempt income investments is paying off. The quarter-end rating for March was upgraded to A- from C+.
In second place on our most-improved list is another fund being upgraded to Buy from Hold. The B+ rated
American Performance Intermediate Tax-Free Bond Fund
(APTFX)
focuses on federal income tax exempt investments, many of which avoid the federal alternative minimum tax.
All five funds with the biggest upgrade list are municipal funds. While they may appear to be the sweet spot among bond funds, you should be aware that the U.S. Supreme Court is overdue for a ruling that could sour the market considerably. The case
Department of Revenue v. Davis
is expected to overturn a Kentucky court decision that in-state tax exemptions are unconstitutional. The oral arguments were back on Nov. 5. The longer they make us wait, the more we must speculate about a disruptive muni-market decision.
The most-deteriorated list includes funds being downgraded to Hold from Buy as well as funds sliding down to Sell from Hold. The largest fall in March bond ratings was experienced by the
Schwab Short Term Bond Market Fund
(SWBDX)
landing at C- from B+ in February. This fund is indexed to the Lehman Brothers one- to five-year US Government/Credit Index.
While the housing meltdown simmers, investing in a fund allocated to 26.9% mortgages and 16.5% corporate holdings, including brokers, banks and home builders adds unwelcome risk.
Dropping nearly as much is the
Morgan Stanley Institutional Fund Trust -- Intermediate Duration Portfolio
(MDFIX)
. The fund has even higher levels of mortgage and corporate debt at 54.6% and 19.2%, respectively.
Both of these are eclipsed by the
Schwab Yield Plus Fund
(SWYPX)
with 58.4% mortgage and 38.1% corporate borrowings. In the month of March, this fund plummeted 18.05%, triggering a downgrade to our lowest rating of E-, or Sell.
For an explanation of our ratings,
.
Kevin Baker became the senior financial analyst for TSC Ratings upon the August 2006 acquisition of Weiss Ratings by TheStreet.com, covering mutual funds. He joined the Weiss Group in 1997 as a banking and brokerage analyst. In 1999, he created the Weiss Group's first ratings to gauge the level of risk in U.S. equities. Baker received a B.S. degree in management from Rensselaer Polytechnic Institute and an M.B.A. with a finance specialization from Nova Southeastern University.