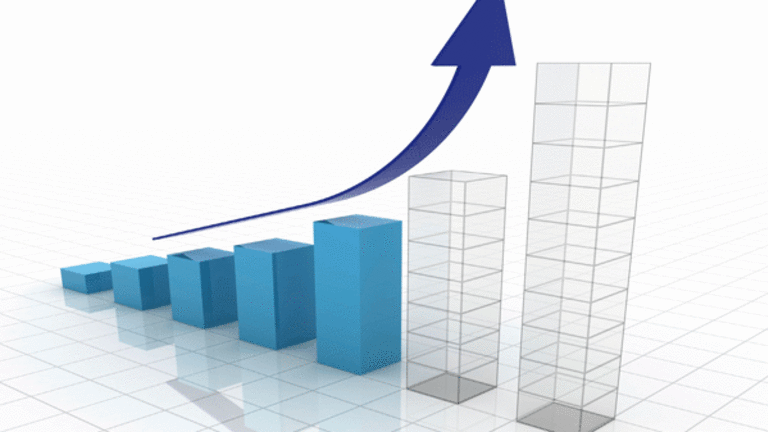 Bernanke Talk to Be Scrutinized
The Fed chairman's testimony isn't expected to hold any surprises, but investors will still be looking for a hint of when to expect monetary policy tightening.
Although
Chairman Ben Bernanke is expected to give an oft-repeated assessment of the economic outlook and monetary policy, investors will still be analyzing his testimony before the House Financial Services Committee on Wednesday for a hint of when to expect higher interest rates.
At 10 a.m. on Wednesday, the Fed chairman will present the central bank's semiannual report on economic and monetary policy before the House committee, and again on Thursday morning, before the Senate Committee on Banking, Housing and Urban Affairs.
Ben Bernanke, chairman of the Federal Reserve
The report, informally known as the Humphrey-Hawkins testimony, is of particular interest to the market becausea it is the first time Bernanke will directly address monetary policy following the
Fed's surprise decision late last week to raise the interest rate charged to commercial banks through its discount window.
Deutsche Bank chief economist Joseph LaVorgna expects the central bank chairman to re-emphasize that the raised discount rate was part of the Fed's efforts to begin normalizing accommodative policies and not intended to signal imminent interest rate increases.
Similarly, discussions of the economic outlook aren't likely to produce any surprises.
"In terms of his assessment of the outlook for inflation and the economy, the chairman is likely to repeat the themes from recent Fed commentary that economic and financial conditions are improving, inflation pressures are muted and the level of unemployment is unacceptably high," he said.
The testimony comes a day after U.S. stocks crumbled as
February consumer confidence fell to a 10-month low, a sign that the weak labor market continues to exert significant pressure on consumers.
The Dow Jones Industrial Average was last down by 99 points, or 1%, to 10,284, while the
S&P
was shedding 13 points, or 1.2%, to 1095. The
Nasdaq
was off by 28 points, or 1.2%, to 2215.
James Dailey, senior portfolio manager of Team Asset Strategy Fund, expects Bernanke to restate intentions to begin unwinding stimulus policies, but advised investors to: "Watch what they do, not what they say."
Dailey noted that the Fed has been "talking tough but acting weak," pointing to last week's largely insignificant discount rate hike.
"They've been talking tough, but it's all been very ephemeral at this point. Frankly, we think they're more likely to extend the quantitative-easing program than to take back stimulus in the next six months," he said.
"Bernanke may talk tough tomorrow, which will cause some short-term weakness in the market, but we see that as a real buying opportunity -- particularly if gold, or other metals, and oil prices fall."
-- Written by Melinda Peer in New York
.