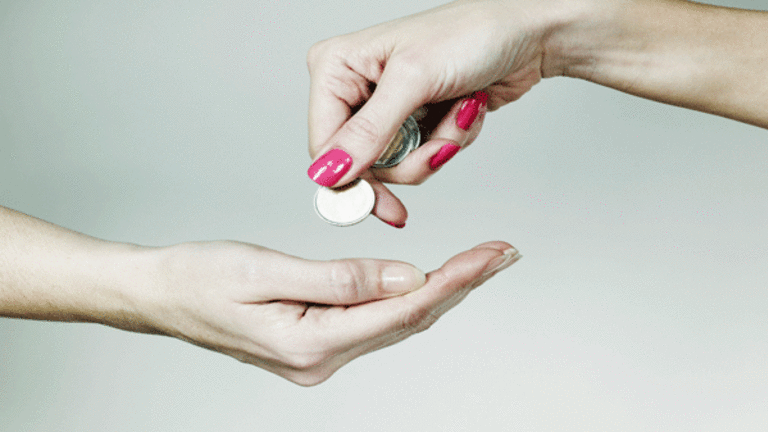 Banks Deteriorate as Loan Losses Mount
The FDIC reported that banks are losing more money on loans and, as a result, have reduced lending.
WASHINGTON (TheStreet) -- The Federal Deposit Insurance Corp.'s "problem list" of troubled banks and thrifts swelled to 702 at the end of 2009, almost triple that of a year earlier, while the pace of bank failures accelerated. Loan losses mounted, and lending languished.
The FDIC said the banking industry broke even during the fourth quarter, with $914 million in net income compared with a loss of $37.8 billion a year earlier. Most of the improvement was concentrated among the largest banks. Of the four peer groups covered in the FDIC's report released Tuesday, only banks and thrifts with assets exceeding $10 billion had a positive return on assets for the quarter.
Earnings were helped by a turnaround in trading revenue, which totaled $2.8 billion for the fourth quarter versus a loss of $9.2 billion. Servicing income also rebounded, to $8 billion, from a loss of $390 million.
Still, an improvement in net interest margins was halted during the fourth quarter. The industry's margin (the difference between the average rate earned on loans and investments, and the average cost of funds) was 3.49%, up from 3.33% a year earlier but down from 3.51% in the third quarter.
Industry net income for all of 2009 was "well below historical norms" at $12.5 billion, a fraction of the $100 billion in 2007. In 2008, net income was $4.5 billion.
Asset quality continued to deteriorate, although the growth in nonperforming loans slowed. Nonperforming assets, including repossessed real estate and loans past due 90 days or more or in nonaccrual status, comprised 3.32% of total assets, up from 3.07% in September and 1.88% at the end of 2008.
Net charge-offs (actual loan losses) totaled $53 billion during the fourth quarter, for an annualized net charge-off rate of 2.89%, up from 2.72% in the third quarter and 1.95% a year earlier. The industry continued to stay ahead of the pace of charge-offs, with loan-loss reserves covering 3.12% as of Dec. 31. The FDIC said that was the highest level of loan-loss reserve coverage since the agency was formed in 1933.
Lending continued to languish, with overall industry loan balances declining for the sixth consecutive quarter. Outstanding loan balances declined 5% during 2009, which the FDIC said was the largest year-over-year decline since the inception of the agency.
Undercapitalized banks swell
Along with the FDIC's growing "problem list," the number of undercapitalized banks continued to increase, and 45 failed during the fourth quarter. According to revised Dec. 31 data provided by SNL Financial, there were 163 undercapitalized banks, up from 116 in September.
Most banks, and savings and loans need to maintain tier 1 leverage, tier 1 risk-based and total risk-based capital ratios of at least 5%, 6% and 10% to be considered
under regulatory guidelines. Some trust banks carry lower capital requirements. The ratios need to be at least 4%, 4% and 8% for most to be considered adequately capitalized.
Following an earlier look at
in four states, here's the entire revised list of undercapitalized institutions. The list is based on Dec. 31 financial reports that may be corrected or updated. Banks considered undercapitalized because they're required to maintain even higher capital ratios than those listed above aren't included. The list also doesn't reflect capital raising that's taken place since Dec. 31.
-- Reported by Philip van Doorn in Jupiter, Fla.
(At the time of publication, the writer held shares of Riverside Banking Co., the privately held holding company for Riverside National Bank of Florida, where he was previously employed.)
Philip W. van Doorn joined TheStreet.com Ratings., Inc., in February 2007. He is the senior analyst responsible for assigning financial strength ratings to banks and savings and loan institutions. He also comments on industry and regulatory trends. Mr. van Doorn has fifteen years experience, having served as a loan operations officer at Riverside National Bank in Fort Pierce, Florida, and as a credit analyst at the Federal Home Loan Bank of New York, where he monitored banks in New York, New Jersey and Puerto Rico. Mr. van Doorn has additional experience in the mutual fund and computer software industries. He holds a Bachelor of Science in business administration from Long Island University.