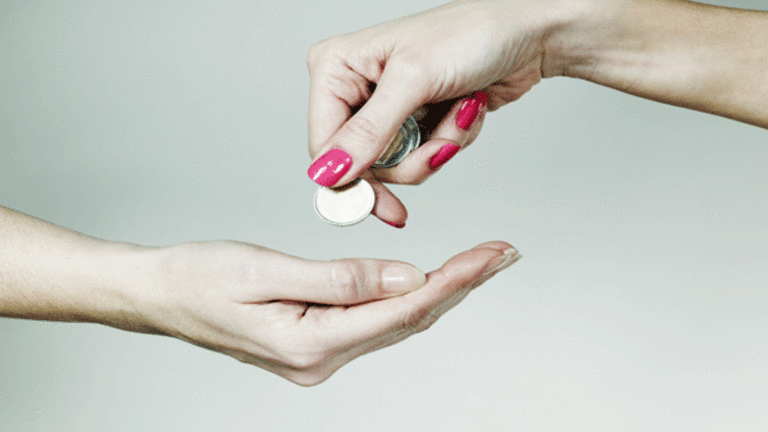 Aircraft Demand A Blessing for Durable Goods Data
Aircraft orders give a turbo boost to July's durable goods data, which still point to weak U.S. business spending.
NEW YORK (
) -- Aircraft orders gave a turbo boost to the latest durable goods data.
U.S. companies increased new orders for manufactured durable goods by $7.7 billion, or 4%, in July, reported the Commerce Department. The total number of orders -- worth $201.5 billion -- came in much better than economists expected. Consensus estimate was only looking for an increase of 1.9%, while Briefing.com, a bit more optimistic, was expecting a 2.5% boost. July's increase was a nice rebound from a decline of a revised 1.3% in June.
However, research firm Capital Economics warns that the numbers are "certainly not as good as they look."
Most of the boost in orders came from the transportation sector, with orders for transportation equipment taking off by 14.6% in July. Most of that was due to an increased demand for nondefense aircraft and a surge in vehicle orders. Taking out transportation, durable goods were only up 0.7% in July, compared to a 0.6% increase in June.
The breakdown suggests that some of the rebound last month came from improving conditions in Japan with effects of the earthquake disaster wearing off.
Meanwhile, the much smaller gains in orders numbers that exclude aircraft are telling of weak U.S. business spending. The 0.7% increase was only slightly better than the 0.5% rise economists were expecting.
David Semmens, U.S. economist with Standard Chartered Bank described the latest numbers as "better than the market was looking for but is still far from an aggressive investment policy on the part of US firms." It is "positive but let's not get too carried away," he notes.
July's numbers do not include the impact from the latest global selloff in stocks as well as climbing recession fears in August. "It remains to be seen whether firms canceled or postponed planned orders," says Capital Economics. "Nonetheless, despite a modest 0.2%
month over month increase in non-aircraft, non-defense capital good shipments in July, annualized business investment growth may still accelerate to around 10% in the third quarter from 5.7% in the second," added the firm.
Compared to other economic data on the calender this week, including the government's GDP estimates in Friday, durable goods aren't as helpful a gauge on how well the current economy is doing. After all, the number is backwards looking, whereas the weekly jobless claims coming in tomorrow and GDP numbers are considered more forward looking indicators.
Durable goods are also is considered wildly volatile so the report does not tend to have a lasting impact on stocks. However, the market seemed to welcome the news today -- equity futures traded in the negative with Dow Jones down about 80 points before the release of the report. After the release, Dow futures were only slipping by 32 points, erasing most of their losses before the opening bell.
-- Written by Chao Deng in New York.
>To contact the writer of this article, click here:
Chao Deng
.
>To submit a news tip, send an email to:
.
Readers Also Like:
Soros Makes Wholesale Changes to Fund