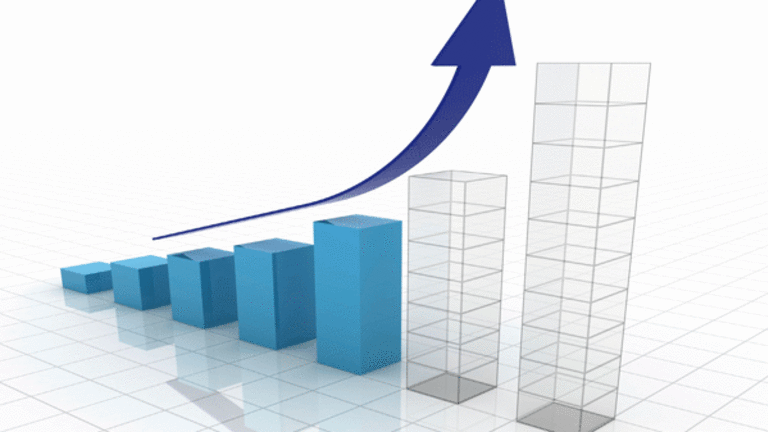 ADP: Private Sector Adds 32,000 Jobs
Automatic Data Processing said private-sector employment increased by a seasonally adjusted 32,000 last month, about in line with forecasts.
ROSELAND, N.J. (
) -- An industry firm said Wednesday that private sector employers added to their payrolls in April, albeit discreetly, in a precursor to Friday's much anticipated government jobs report.
Automatic Data Processing, known more as a large payroll processing and outsourcing firm, said private-sector employment increased by a seasonally adjusted 32,000 last month. The tally landed about in line with consensus estimates calling for a rise of 30,000 jobs.
Even more telling, the March figure was revised higher, now reflecting a gain of 19,000 jobs rather than a loss of 23,000 jobs as originally reported, meaning the private-sector labor market has reflected some job growth over the last three months.
The ADP report also said the slow pace of growth between February and April largely corresponds with a subtle bump up in initial jobless claims around that period.
"Today's report is very encouraging," said Gary Butler, CEO of ADP, in a press statement. "The challenging economic environment appears to have stabilized. I am cautiously optimistic that increasing economic activity along with the recently enacted legislation offering immediate incentives to employers for jobs creation (the HIRE Act) will lead to continuing growth in private sector employment."
According to the report, large businesses picked up another 14,000 jobs, while medium-sized firms added 17,000. But small-business employers, or those firms with less than 50 employees, gained a mere 1,000 jobs.
The service-producing segment increased their employment rolls by 50,000, but the goods-producing sector lost 18,000.
Manufacturing firms increased their employment ranks by 29,000 in April. But construction firms shed another 49,000 jobs, which the report highlighted as the 39th straight month of job losses in that sector. Since January 2007, the construction sector has lost more than 2 million jobs.
The Commerce Department is scheduled to release its latest jobs report on Friday. While the nation's unemployment rate is expected to hold steady at 9.7%, nonfarm payrolls probably added another 187,000 jobs last month, according to consensus figures provided by
Briefing.com
. Unlike nonfarm payrolls, ADP statistics do not account for government hiring, including an expected uptick in census hiring that will probably help boost the Friday tally.
--Written by Sung Moss in New York