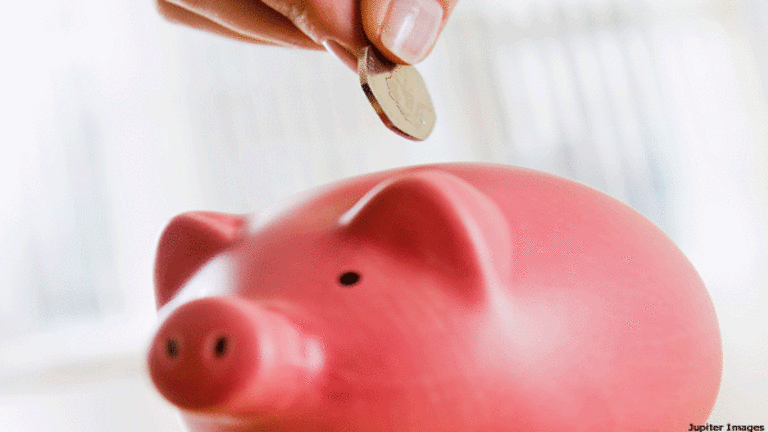 ADP Report Points to Stabilizing Unemployment Rate
The numbers of Americans employed by the private sector rises by 157,000 from May to June

NEW YORK (TheStreet) -- A rise in June payrolls might stabilize the U.S. unemployment rate, say some economists.
The number of Americans employed by the private-sector rose by 157,000 from May to June according to a report from Automatic Processing Data. That's much better than the 60,000 increase economists were expecting, according to Briefing.com.
"Today's ADP National Employment Report suggests that employment growth, which had slowed sharply in May, rebounded in June to a pace that should prevent a further increase in the unemployment rate," said Joel Prakken, chairman of Macroeconomic Advisers, in the ADP report.
The unemployment rate currently stands at a dismal 9.1%. While the ADP numbers often fail to correlate with employment numbers, a better jobs market in the private sector can translate into improvements in overall jobs data. ADP numbers are based on monthly payroll counts, whereas the employment numbers are based on reports from employers. However, analysts often adjust their predictions about unemployment based on the ADP report.
"This month's jobs figures are a significant improvement over May's, particularly in light of last quarter's disappointing 1.9% GDP growth," said Gary C. Butler, Chief Executive Officer of ADP in the group's report.
"Given such strong employment results despite poor GDP, I am optimistic we will see improving job growth in the second half of the year," added Butler.
The sharp increase in payrolls was especially welcome given that May numbers were downwardly revised to 36,000. The falloff in May triggered fears that the economic outlook was much worse than predicted.
Dow futures popped around 80 points on ADP numbers earlier this morning. All three stock indexes opened in the green, with the Dow currently gaining 65 points.
The stock market has struggled to maintain momentum from last week's rally. Investors have had little to chew on ahead of Friday's jobs report. Today's private payroll numbers, however, have given investors a glimmer of hope.
-- Written by Chao Deng in New York.
>To contact the writer of this article, click here:
Chao Deng
.
>To follow the writer on Twitter, go to:
@chao_deng
>To submit a news tip, send an email to:
.