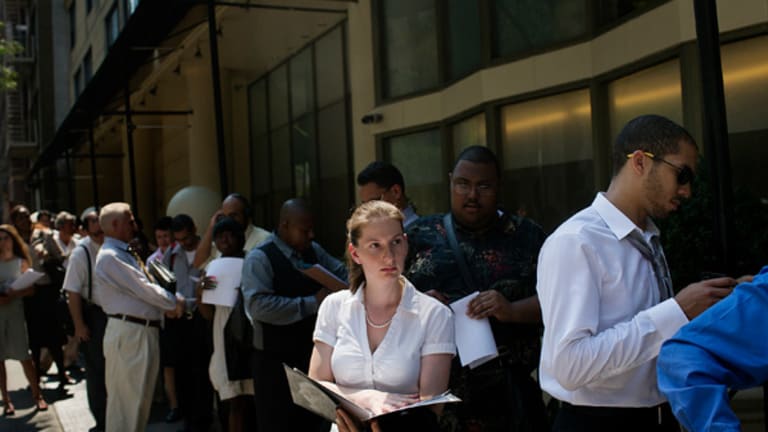 3 Things Every Investor Needs to Know About Yellen's Senate Testimony
Here are the three things all investors should know about Federal Reserve Chairman Janet Yellen's testimony to the Senate Banking Committee.
Here are the three things all investors should know about Federal Reserve Chairman Janet Yellen's testimony to the Senate Banking Committee.
WASHINGTON (TheStreet) -- Federal Reserve Chairman Janet Yellen on Tuesday addressed the Senate Banking Committee, giving few clues as to when the central bank would adjust interest rates and deflecting politicians' criticisms.
However, the relatively new Fed head delivered her most confident appearance yet and offered us a few main highlights to take away before the big policy-making meeting scheduled in two weeks.
No surprises from the standpoint of monetary policy. Yellen reiterated what we've known for months -- that the Fed won't begin to raise interest rates for a considerable time after the central bank ends its economic stimulus program.
This is the most crucial next step arguably every market in the world is waiting to learn more about. While senators repeatedly mentioned during their questions that the Fed would end its quantitative easing by October -- an assumption gleaned from the latest Federal Open Market Committee Minutes that said many members were considering to close out monetary stimulus by then should the scaling back of asset purchases stay on pace -- Yellen reminded politicians that such action depended on economic data.
Goldman Sachs Earnings Reflect Banking Sector's Troubles
Newport Mining Slides as Gold Price Takes Record Dive
Investors likely can hold onto the confidence that the Fed will end stimulus by October. So between no news on raising interest rates and the near-certainty that bond buying ends in October, we have no change since the June policy-making minutes.
Yellen made it known that she takes the unemployment situation seriously, and maybe personally. Senators pressed the Fed chairman about the unemployment rate, the labor-force participation rate sitting below 63% and the long-term unemployed.
Yellen admitted that the historically low participation rate is due to slack in the labor market, but also that some of it is structural. In other words, many people aren't finding work because the slow recovery is still strangling the labor market, but others are part of the Baby Boomer generation beginning to retire.
The Fed head unloaded, though, when the topic of long-term unemployment came up.
The government extended long-term unemployment benefits during the early days of the recovery in an effort to support the masses of people who struggled to find any jobs amid the worst U.S. labor market since the Great Depression. But Congress in December chose not to renew unemployment benefits that would extend out past the normal 26 weeks it would allow people to collect insurance.
The argument among many conservative politicians is that this encourages people to not seek jobs but instead simply collect tax dollars for their own benefit.
Yellen on Tuesday argued that there's a serious loss of lifetime savings when individuals go unemployed for long periods of time, and that it ultimately has a large negative effect on their lives in the future. This, she contended, means that most long-term unemployed aren't using extended unemployment insurance to simply avoid working, but that they need it amid the slow recovery as they look for any job.
No, inflation still isn't an issue. The latest consumer price index data showed core inflation (which is a complex way of saying all consumer prices, excluding what they pay for food and gasoline) was nearing the 2% mark. Inflation is a legitimate concern for the economy and classically is the central focus of the Federal Reserve.
Some economists have pointed out that this latest CPI report could be an early sign that inflation will begin to rise much faster than it has in the past years of the recovery.
But Yellen said the Fed remains confident that longer-run inflation will remain within a comfortable target. She said the pace of wage growth still lags what is necessary to meaningfully push up inflation.
So-called hawkish Fed watchers worry that all the bond-buying by the Fed will eventually inflate economic activity and cause a sharp rise in prices. But the data shows money velocity -- how quickly consumers are spending their paychecks for goods and services and how quickly businesses are increasing prices due to consumer demand -- is subdued.
Investors can take solace from Yellen's latest question and answer session with members of Congress because she didn't offer any shocking comments about the current track of monetary policy, she reiterated her lack of inflation concerns and she said the economy will continue to grow at a moderate pace for this year and at least the next two years.
Still, it's concerning that the labor market will continue to improve slowly and that five and a half years after the 2008 we're still feeling the massive consequences of the financial crisis.
-- Written by Joe Deaux in Washington.
>Contact by Email.