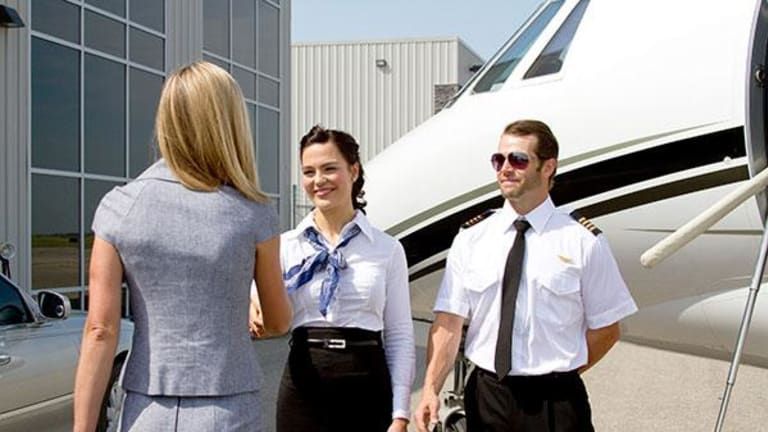 Qantas Airways (QUBSF) CEO Alan Joyce Gives Insight Into Record Annual Profits
Qantas Airways (QUBSF) CEO Alan Joyce told BloombergTV that the company's record profits for the latest business year is a result of its transformation plan.
NEW YORK (TheStreet) -- Qantas Airways (QUBSF) CEO Alan Joyce appeared on BloombergTV's "Trending Business" on Wednesday morning to talk about the company's record profits for 2016. 
Before today's market open, the airline company reported an 85% rise in net profit for the year through June to $780 million, as well as its first dividend since 2009. 
The incredible jump in profits is mainly due to the company's "transformation program," which to date has delivered $1.66 billion in benefits to the bottom line, Joyce explained. "Without that, Qantas wouldn't be producing these record results," he said. 
In addition, Qantas' international business growth can be linked to partnerships with three airlines - Emirates, China Eastern (CEA) and American (AAL), Joyce said. "That's helped restructure that business and allowed us to focus on growth, particularly in Asia," he explained. 
Qantas' growth should continue as the airline will receive the first of eight Boeing Co. Dreamliners at the end of 2017, BloombergTV's Rishaad Salamat pointed out. Qantas has the option to buy another 45 of the long-range, fuel-efficient aircraft, he added. 
"This aircraft's technology is going to change the game for Qantas," Joyce told Salamat.
The company will decide whether to order more Dreamliners based on the performance of the first eight planes, Joyce said. 
"I'd like to order all of them if I can make a good return out of them,'' Joyce said. 
"We have to demonstrate we can make money out of the eight we have," he added. 
data by