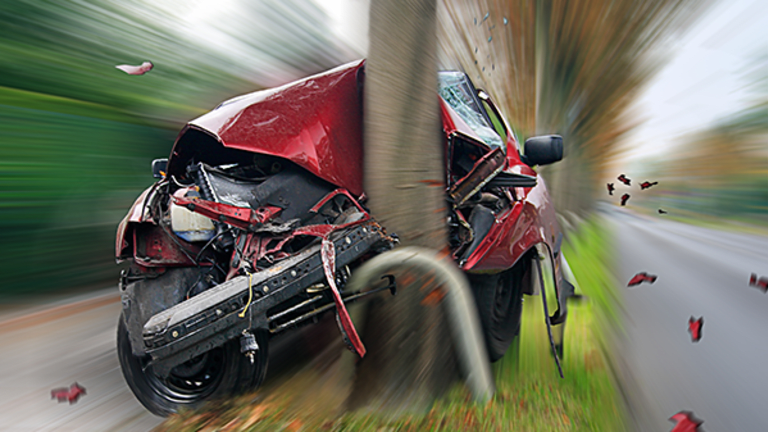 This Subprime Lender Has One of the Most Devastating Stock Crashes Ever
Provident Financial is the biggest decliner among London's top 100 companies.
Provident Financial plummeted dramatically in London, Tuesday, as the subprime lender's CEO, Peter Crook, stepped down. The company issued a profit warning, withdrew an already announced dividend and announced a regulatory probe of its banking operation Vanquis Bank.
Though it had bounced slightly from an early low of 630 pence, the FTSE 100 business was still trading at 616.50 pence by 10.30 a.m., off 64.5% from Monday's close, bringing its three-month loss up to more than 80%.
Bradford, England-based Provident Financial issued its second profit warning in three months, withdrawing previous guidance and saying the pre-exceptional loss from its doorstep or "home-collection" business alone was now "likely to be in the range of between £80 million and £120 million" ($102.8 million and $154.1 million).
Non-executive chairwoman Manjit Wolstenholme has agreed to assume a new role as executive chairwoman.
"I am very disappointed to have to announce the rapid deterioration in the outlook for the home-credit business. Protecting the group's capital base through withdrawing the interim dividend and in all likelihood the full-year dividend is the appropriate response," she said in a statement.
Provident Financial provides credit to people who do not meet the loan criteria of mainstream banks and runs a team of agents to sell loans and collect repayments at customer's homes (or on the doorstep, if they are not allowed inside).
Under pressure from regulators, the company has been revamping its home-credit operation to employ full-time "customer-experience managers" rather than the self-employed debt-collection agents it previously used to knock on doors and collect money from its often-struggling clients.
However, it has struggled to recruit enough people to the job and admitted it also has had problems with retention.
"Collections performance is currently running at 57% vs. 90% in 2016 and sales at some £9 million per week lower than the comparative weeks in 2016," it said.
The company also announced that it is "cooperating with an investigation" by the Financial Conduct Authority into its Repayment Option Plan, a product provided by its subsidiary Vanquis Bank, which allows customers to take a repayment holiday in return for a fee. The product currently contributes gross revenues of about £70 million a year.
A voluntary agreement with the regulator last year to suspend sales of the product was reached in April last year, and the accompanying "customer-contact exercise" has now been completed. But pending the outcome of the regulator's own investigation into the two years leading to the suspension, the company has now agreed that Vanquis should not pay dividends to the parent group.
More of What's Trending on TheStreet: