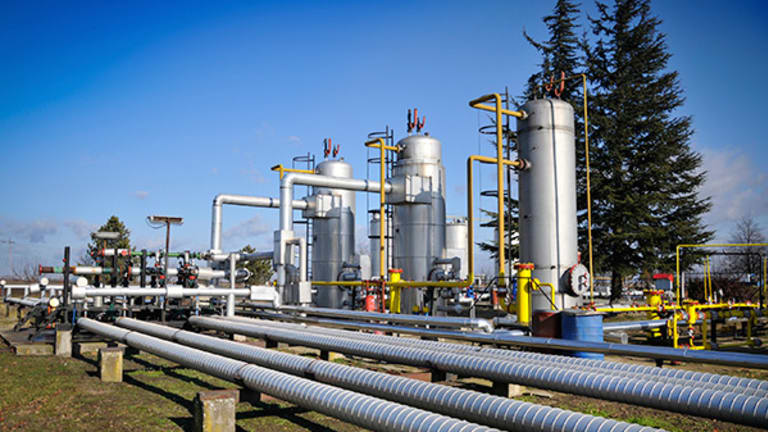 Price of Natural Gas Rising on Inventory Report, CNBC's DeAngelis Discusses
The price of natural gas is climbing on Thursday after the Department of Energy reported that the natural gas supply is declining, CNBC's Jackie DeAngelis reported today.
NEW YORK (TheStreet) -- The price of natural gas is rising by 6.95% to $2.85 late Thursday morning, after the Department of Energy released its inventory report, CNBC's Jackie DeAngelis reported on "Squawk on the Street" Thursday.
"The Department of Energy said that we have a 17 billion cubic feet build for the week end of July 22, that's less than 54 million cubic feet we saw last year. That's also the five-week average. So you can see this is a bullish number sending these prices higher. A small draw will do that," DeAngelis explained.
The "hot weather" is also "bullish...Remember that natural gas has given up about 6% in the last month or so, hiked up to about $3 in early July and we're backing off that as there's less summer back on the books," DeAngelis noted.
"Total stocks also helping reduce some of the panic out there," she added.
There are more than 3 trillion feet of natural gas stock, 15% higher than the previous year, according to DeAngelis.
"So if we make it through the summer, natural gas is going to be ok," DeAngelis commented.