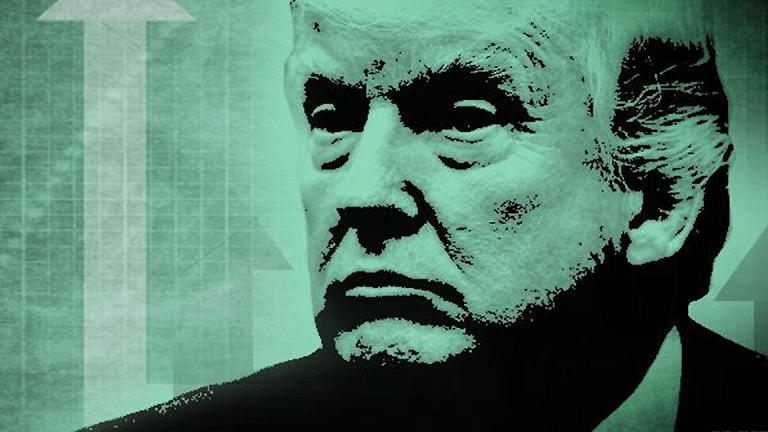 Previously Discouraged Workers Might Prove Key to Trump's Economy
The Labor Department on Friday is projected to report that nonfarm payrolls probably rose by 191,000 in July, based on a FactSet survey. But at least one economist say he'll be carefully monitoring a related statistic: the number of discouraged workers who are enticed back into the labor market.
President Donald Trump's economy might be running so hot that some people who weren't even looking for jobs are now starting to seek employment.
And the extra workers could mean the U.S. labor market has more slack than previously thought, allowing the economy to accelerate with less upward pressure on wages and inflation, according to Joseph Lavorgna, chief Americas economist in New York for the French bank Natixis.
The Labor Department on Friday is scheduled to report on employment trends during the month of July, and Lavorgna says he'll be closely watching the so-called labor force participation rate -- essentially the percentage of the civilian population who are either employed or looking for jobs.
In June, the figure climbed to 62.9% from 62.7%, partly because of a surge in "reentrants" into the labor force; those were people who previously had dropped out of the workforce, either because they didn't need to work or because they had all but given up hope of finding the right job.
"Part of the story is that the economy is better, and everybody knows it," Lavorgna said in a telephone interview. "It could be that some people would have taken anything, and the opening is now is there, or it could be that some people just didn't feel like getting a job, but now they can actually get paid a lot more than minimum wage, so they're induced to look for employment."
On Wednesday, the central bank's monetary-policy committee, led by Fed Chairman Jerome Powell, voted to hold rates steady at the current level of 1.75% to 2%. But officials said all signs warrant continuing to increase rates at a gradual pace, and most traders expect two more hikes this year.
According to a survey of economists by data provider FactSet, nonfarm payrolls probably rose by 191,000 in July, down from 213,000 in June but still in line with the roughly 200,000-a-month added so far this year. The unemployment rate probably fell to 3.9% from 4%, based on the FactSet survey.
But if discouraged workers come back to the labor market in force, Trump might get a dream scenario - a rapidly expanding economy with low unemployment, low inflation and few if any additional rate hikes to worry about.
Lavorgna says recent reports show particularly encouraging trends among workers aged 24 to 54, which has offset "relative weakness" in the 55-and-older demographic. There are also signs of increasing participation among those from 16 to 24.
"If the participation rate goes up, then we don't have to worry about the Fed as much," Lavorgna said.
The upshot for investors is that, according to Lavorgna, the extra slack in the labor market might allow the Federal Reserve to pause its nearly three-year-long campaign to prevent runaway inflation by lifting interest rates. And that, in turn, could prolong the current economic expansion, already nearly a decade old.
Last week, a government report showed that the U.S. economy grew at an annualized pace of 4.1% during the second quarter, doubling from the prior quarter's clip to the fastest in almost four years.
While many economists predict a slowdown over the rest of the year, Trump told reporters that the growth rate is "amazing," and that future periods will be "outstanding." But the president also has signaled he's well aware that Fed rate hikes could slow the pace of growth.
"I'm not thrilled because we go up, and every time you go up, they want to raise rates again," Trump told CNBC on July 20.