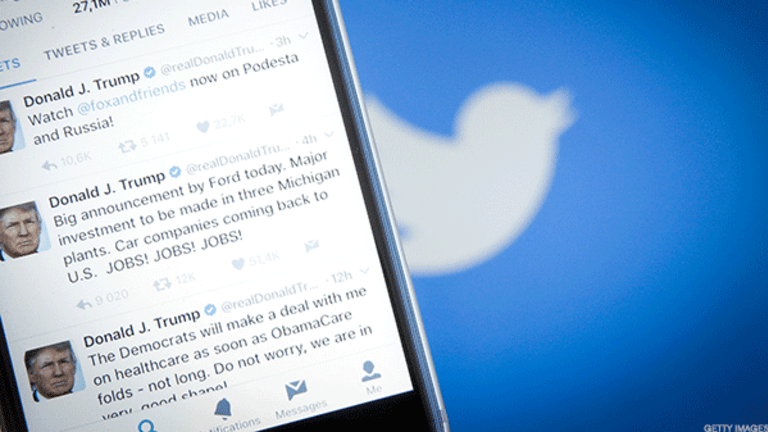 President Trump Touts 'Major' U.K. Trade Deal Potential After Talks in Washington
Trump slaps EU's 'protectionism' in latest Tweet.
U.S. President Donald Trump said Tuesday he is working on a "major" trade deal with the United Kingdom and took a swipe at what he claims is a "protectionist" stance from the European Union.
The President made the statement by his official Twitter account, which has been very active this week despite reports that he was planning to "dial back" on his social media use. The declaration on trade comes as the U.K. digs into exit negotiations with officials in Brussels and makes overtures to its second-biggest trading partner via U.K trade secretary Liam Fox in Washington.
Fox, along with U.S. United States Trade Representative Robert Lighthizer, hosted the first meeting yesterday of a U.S. and U.K. trade and investment working group the two countries hope will result in a bi-lateral deal once Britain's formally leaves the European Union in 2019.
"The immediate priority is to give businesses on both sides of the Atlantic certainty and confidence," Fox said Monday. "Early discussions will focus on providing commercial continuity for US and UK businesses as the UK leaves the EU."
Britain and the U.S. currently do about $200 billion worth of business each year, with the former running a reported $40 billion surplus with the world's biggest economy.
However, under current EU rules, however, Britain remains a full member of the bloc and, as such, is unable to negotiate trade deals outside of Brussels.