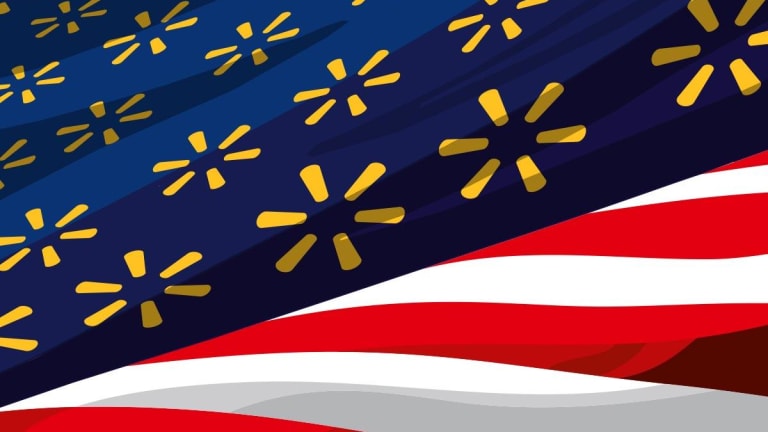 Prepare Yourself for Tariffs to Hit Retail
American consumers were supposed to be shielded from tariffs' ill effects, but industry observers believe higher prices are on the way.
Call the trade war what you will, but tariffs aren't good for U.S. retailers and, ultimately, American consumers, analysts and other experts say.
"Apparel retail has not been affected so far, but the operative phrase is so far," said Daniel McCarthy, an assistant professor of marketing at Emory University's Goizueta Business School. "It's still limited to appliances and electronics."
The companies that could be affected right away are those that sell those products, such as Walmart Inc. (WMT) , Best Buy Co. (BBY) , Costco Wholesale Corp. (COST) and Target Corp. (TGT) .
Starting on Friday, July 6, the Trump administration plans to impose tariffs on some $34 billion of goods imported from China to the U.S. China plans to retaliate immediately in a tit-for-tat action and impose tariffs on $34 billion of goods imported from the U.S. to China. Experts said they expect a quick escalation of a trade war between the world's top two economies.
"If China does [retaliate to U.S. tariffs], one would have to expect that Trump would counter-punch, because he's a counter-puncher," McCarthy added.
On the current list of goods to be taxed from China starting Saturday are electromechanical appliances, including self-contained electric motors, gas-operated machinery and appliances. 
Still, Wedbush Securties Inc. analyst Michael Pachter downplayed tariffs' competitive effects on Thursday. "Tariffs make products cost more, but that is true for every retailer," he said. "Prices go up, dampening demand, but all retailers share in the price hike."
One consistently vocal critic of tariffs has been the National Retail Federation, which has asked the Trump administration to abandon its tariffs. "With tariffs against China taking effect, American consumers are one step closer to feeling the full effects of a trade war," the trade association's president and CEO, Matthew Shay, said in a statement Thursday. "These tariffs will do nothing to protect U.S. jobs, but they will undermine the benefits of tax reform and drive up prices for a wide range of products as diverse as tool sets, batteries, remote controls, flash drives and thermostats."
David Schick, a managing partner at Consumer Edge Research LLC, said Thursday that tariffs will raise prices for American consumers by, among other things, making their way into the supply chain and inputting costs over time.
"Higher costs are passed onto consumers like fuel inflation, for example," he added. "This economic friction will end up in higher costs and erode some of the advantages the U.S. retail industry brought consumers through investment in [the] global supply chain" over the past 20 years.