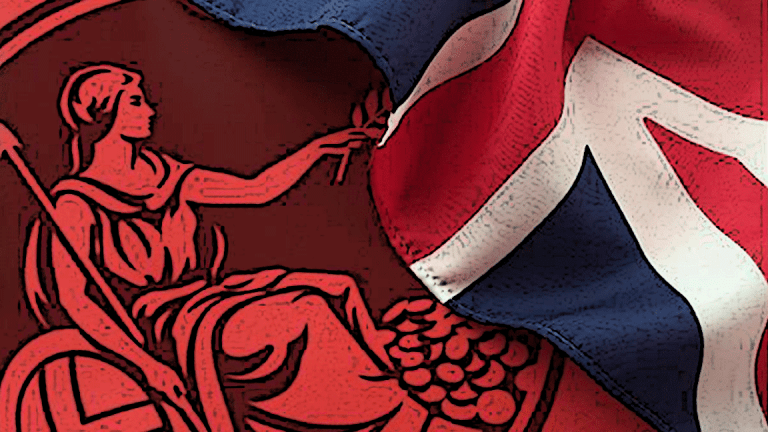 Pound Under Pressure as Brexit Rhetoric Heats Up
European Commission President Donald Tusk seems to suggest Brexit can be halted while addressing the European Parliament on Tuesday.
Can Brexit be halted? That was seemingly the suggestion of European Commission President Donald Tusk while addressing the European Parliament on Tuesday.
The comment comes after days of toing and froing between London and Brussels.
Speaking to the European Parliament Tusk said, "It is in fact up to London how this will end: With a good deal, no deal or no Brexit."
The pound was under pressure Tuesday morning, down 0.19% against the greenback to $1.3172.
Tusk was responding to Prime Minister Theresa May who on Monday told her parliament that it was up to the remaining 27 European Union countries "to consider what they want to see from the future relationship so that the next phase of negotiations can begin."
The remaining 27 countries last week said that not enough progress had been made in the first stage of negotiations, to move onto talks about the future relationship between the U.K. and EU. However, internal talks among the countries will begin on the topic and there is hope that "sufficient progress" can be made to move negotiations on by December.
"Ahead of us is still the toughest stress test. If we fail it, the negotiations will end in our defeat," Tusk said. "We must keep our unity regardless of the direction of the talks. The EU will be able to rise to every scenario as long as we are not divided."
May signalled Monday told her parliament that there could be no implementation deal, a transition period to prevent the U.K. dropping out of the single market, unless the "future partnership" with the EU was settled. Some of the prime minister's cabinet have said that they would be willing to drop out of the EU with no deal in March 2019, if a "good deal" could not be negotiated.
The British government has been hoping that for a deal with the EU that would allow it more access to the single market. However, the EU's chief negotiator Michel Barnier told a group of European newspapers that any deal "will have to work on a model that is closer" to the one the EU has with Canada. Barnier also indicated that a deal would take "several years" to negotiate. This is not an ideal scenario for May.
May faced embarrassing reports Monday that she had "begged" EC chief Jean Claude Juncker for help at last week's European Council meeting.
German newspaper Faz reported that Juncker after the meeting told colleagues that May "seemed anxious... despondent and discouraged." Juncker has denied the reports.
More of What's Trending on TheStreet: