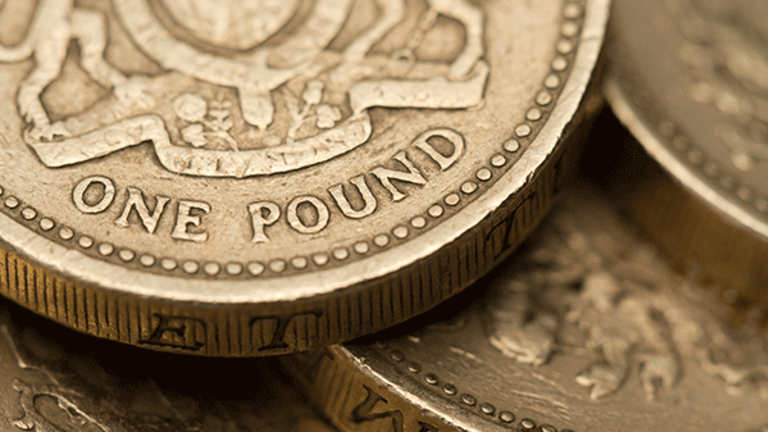 Pound Hits Six-Week High as 'Hard Brexit' Talk Dampens and Dollar Stumbles
The British Supreme court on Tuesday ruled that lawmakers must vote on triggering an exit from the EU.
The pound broke through a six-week high Wednesday as the U.S. dollar slumped and traders reacted to the U.K. Supreme Court ruling that could frustrate the Prime Minister's Brexit ambitions.
Sterling traded as high as 1.2598 against the dollar in the London session before paring the advance to 1.2573, still a solid 0.44% gain from Tuesday's close by 10:30 GMT. The dollar index, which measures the greenback against a basket of six global currencies, hovered at a six-week low of 99.98. 
The British Supreme Court Tuesday upheld a ruling by a lower court that found that Prime Minister Theresa May did not have the unilateral right to trigger an exit from the European Union. Justices said triggering the Article 50 exit clause must be voted on by British lawmakers, putting May's Brexit timetable in doubt.
David Davis, May's government colleague in charge of the country's EU exit, told lawmakers yesterday that he will put a motion through parliament in the next couple of days that will allow for a vote. U.K. media reports suggest it could be introduced as early as Thursday, with debates beginning next week and lasting until early February.
The Prime Minister has said that she plans to trigger the clause by the end of March, when formal negotiations with the EU will begin.
The dollar's weakness may also be linked to President Donald Trump's plans to sign a series of executive orders this week curbing immigration from countries deemed to be a terror risk from entering the U.S.. The President also plans to formally begin plans to build a wall on the country's border with Mexico later Wednesday.
Prime Minister May and President Trump will meet Friday in Washington.