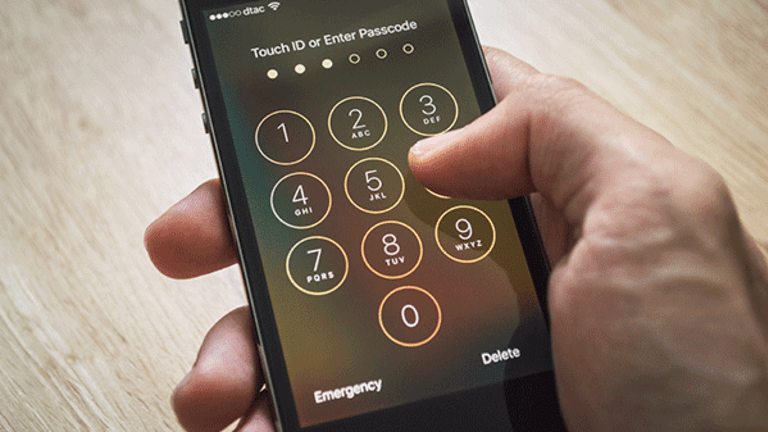 Piper Jaffray Analyst Munster to CNBC: Samsung (SSNLF) Has 'A Little Bit Of A Beat' on Apple
Piper Jaffray senior research analyst Gene Munster told CNBC that Samsung's (SSNLF) Galaxy Note7 has given it a little bit of an edge on Apple (AAPL).
NEW YORK (TheStreet) -- Piper Jaffray senior research analyst Gene Munster appeared on CNBC's "Closing Bell" on Wednesday afternoon to discuss the effects of Samsung's (SSNLF) new Galaxy Note7, which has been getting rave reviews, on Apple's (AAPL) iPhone sales. 
The segment came as Samsung said it was pushing back the release date of its Galaxy Note7 because of stronger-than-expected demand. 
"It's a little bit of a beat on Apple, and they better because this is their most recent phone," Munster said. 
However, Samsung and Apple seem to play out the same 'cat and mouse' scenario each year, with Samsung leaping ahead and then Apple catching up, Munster said. When you look at the numbers over the past few years, the market share "doesn't really change," he said. 
While Samsung always outdoes the iPhone with "a feature or two," iPhone users tend to stay with the iPhone because they've adapted to the IOS operating system, Munster noted. 
Rebuy rates for the iPhone are at about 93% and have been consistent the past few years, according to surveys conducted by Piper Jaffray. 
The real question is whether iPhone users will upgrade to the iPhone 7 at the end of September or wait for the 10th anniversary version next year, Munster said. 
(Apple is a core holding of Jim Cramer's charitable trust Action Alerts PLUS. See all of his holding with a free trialhere.)
SSNLF data by YCharts