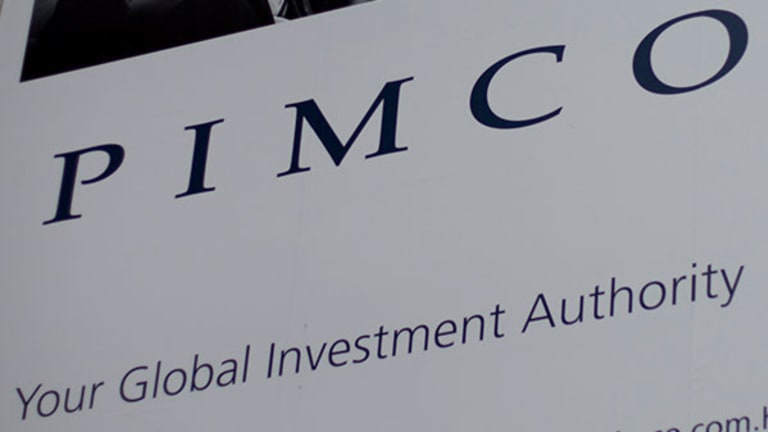 PIMCO's (RCS) CEO Roman the 'Adult in the Room' Bloomberg TV's Savoldelli Says
PIMCO (RCS) announced the hiring of Manny Roman as the company's CEO, Bloomberg contributor and Colombia University professor Fabio Savoldelli discussed the move this morning on 'Bloomberg GO.'

NEW YORK (TheStreet) -- Shares of PIMCO Strategic Income (RCS) - Get PIMCO Strategic Income Fund Inc Report are higher by 0.90% to $10.11 on Wednesday morning, after the company announced the hiring of new CEO Manny Roman, the former CEO at Man Group (MNGPY) and a former Goldman Sachs (GS) banker. Roman takes over for Douglas Hodge, who is set to become a managing director and senior adviser, according to the Wall Street Journal.
Fabio Savoldelli, adjunct professor at the Columbia University school of business and Bloomberg contributor, joined "Bloomberg GO" this morning to share his thoughts on the incoming CEO.
Savoldelli believes there will be a new sheriff and style in town when Roman takes over. 
"I think its moved it away from an investment person to a money manager and Manny has a distinctive style. What they'll get is a guy who is able to clean things up, and a guy who will run things very firmly. There is no doubt that there is a new sheriff in town," Savoldelli told Bloomberg TV.
He then provided a personal anecdote to further explain not only the management style, but the character of a man, he says is "the adult in the room."
"He came out of Goldman Sachs, and when I first met him. He had come in with GLG Partners, a place with a previously shaky reputation, and he gave that company some credibility. He grew that business to the point where it was bought by Man Group, and once at Man Group, he spearheaded a series of acquisitions and I think that's where this is going," Savoldelli explained.
Looking ahead, Savoldelli sees a continued drive towards discipline and believes Roman will stay consistent with his management style.
"I think he's going to be looking at much more discipline. Really what this does is this will show the commitment to have a professional, strong business manager, at the top who doesn't pretend to be a money manager," Savoldelli said.
Moreover, Savoldelli is curious to see how the relationship between the new PIMCO CEO and parent company Allianz (ALV), a German insurance company, will work and how they react to this new style of management.