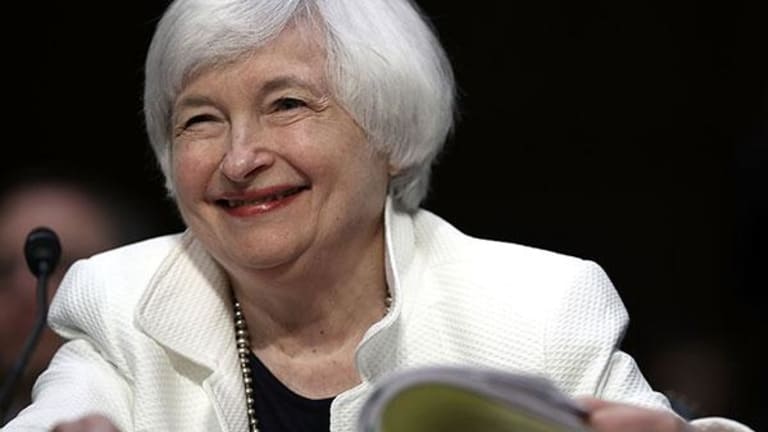 PIMCO CIO Mather Sees Value In Inflation-Linked Treasuries as Fed Explores Rate Hike
In an appearance on Bloomberg TV, PIMCO CIO Scott Mather said he believes that the Federal Reserve will overshoot its inflation target, making inflation-linked treasury securities a strong defensive position.
NEW YORK (TheStreet) -- Investors are still waiting for the Federal Reserve to raise interest rates, but a good jobs report this Friday could once again stir up hopes of a hike coming as soon as September.
PIMCO CIO of U.S. Core Strategies Scott Mather believes that investors should look to invest in the bond market - specifically in inflation-linked treasury securities- as the Fed continues to grapple with a slower-than-expected inflation rate.
"It is very likely in our minds that there will be an overshoot of inflation," Mather said in an appearance on Bloomberg TV's "Bloomberg GO" on Monday. "Therefore, the best place, the most defensive high-quality place to be in terms of the bond market is in inflation-linked treasuries which have that huge valuation cushion."
Inflation-linked treasury securities, on average, are pricing in an inflation rate of roughly 1.5% over the next 10 years, according to Mather. He believes that the headline inflation rate will be much closer to the Federal Reserve's goal of 2% by the end of the year.
"Everything the Fed is doing tells you they are not trying to stabilize inflation at the headline rate," Mather added. "They are trying to overshoot. That is the only rational explanation for keeping rates so far below neutral."
Fed Chair Janet Yellen said during her Friday speech at the Economic Policy Symposium in Jackson Hole, Wyo. that the Federal Open Markets Committee is not actively considering raising its 2% inflation objective.
"We think the Fed will struggle with credibility here as inflation goes up and yet they're still reluctant to hike back to that neutral [interest] rate of 2%," Mather said.