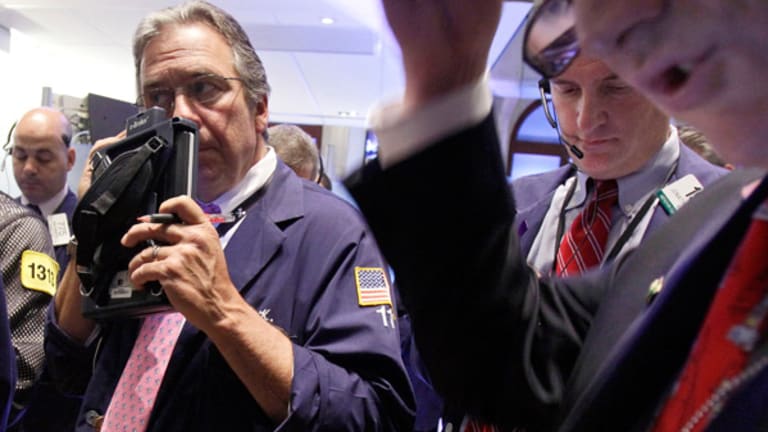 Picking Apart Past Calls
Learning lessons from mistakes made on Target and Starbucks.
This column was originally published on RealMoney on Dec. 14 at 2 p.m. EST. It's being republished as a bonus for TheStreet.com readers. For more information about subscribing to RealMoney, please click here.
As we head into year-end, it's human nature to reflect on our successes and evaluate our disappointments. Over the course of 2006, I've written about my share of winners on
RealMoney
and also in my
Stocks Under $10 newsletter. In fairness, though, I'd like to address some of my calls that haven't lived up to my expectations. After all, the markets have a tendency to humble us from time to time. In the process of reviewing these, other investors might be able to learn from my mistakes.
Off Target
Back in June, I said that
Target
(TGT)
would head lower on the basis of higher energy prices (oil was above $70 a barrel at the time) and competitive threats from
Wal-Mart
(WMT)
. Target is known for attracting high-paying consumers, and Wal-Mart is planning to restructure 1,800 stores to focus more on that demographic.
When energy prices fell more than 20% from their July peak, I knew my call on Target would miss the mark. In addition, Wal-Mart's plan to offer more high-end products turned out to be a bad idea, as evident in its slowing same-store sales.
Also, I believed the housing market would slow much more than economists suggested. Home furnishings accounted for 20% of Target's sales at the time, and a housing slowdown could affect this segment as well as overall consumer spending.
Unlike Wal-Mart, Target has no international presence, leaving it more leveraged to an economic slowdown in the U.S market.
My call on the housing slowdown was right, but my suggestion to avoid Target was clearly wrong. Shares are now 17% higher.
Looking back, I underestimated two things:
Management's focus on increasing growth in other segments.
The spending power of consumers.
I was right to assume that a slowing in the housing market would pressure earnings, but I was wrong to assume that management did not already know this. Target got more selective in aggressively pricing items in the home-decorating segment and looked to other segments to pick up the slack. Categories such as health and beauty, apparel, pharmacy and consumables surged, leading to steady increases in same-store sales in the ensuing months.
I also underestimated Target's brand. Despite Wal-Mart's size and ability to push around vendors, it couldn't crack Target's business model.
To avoid this mistake in the future, it may be better to take a long-term approach. My analysis was based on a short-term thesis that included a temporary setback in just one segment.
Starbucking My Prediction
August was a tough month for high-growth consumer-goods companies, and I
suggested that investors avoid
Starbucks
(SBUX)
.
That month, the coffee giant reported same-store sales that were below estimates and blamed the shortfall on record high temperatures. This led to an increase in Frappuccino orders, creating longer lines that customers refused to wait in.
This misstep, along with a lofty valuation, had me doubting Howard Schultz, the company's founder and chairman. Also, management's aggressive expansion project includes the opening of an additional 28,000 stores worldwide over the long term. This estimate takes into account that consumers in China -- a tea-drinking country -- will be quick to adopt the Starbucks brand along with its trendy ambience.
But the following month, Starbucks' same-store sales exceeded estimates, and the company said that the Frappuccino crisis was resolved. This still left the stock with a forward price-to-earnings multiple of 35 compared with just 16 for the
S&P 500
. It didn't matter. Shares are up 19% since my call.
There is one single reason why I was wrong in my prediction:
I doubted Howard Schultz.
In 1982, when Schultz joined the company, Starbucks sold nothing but coffee beans. He immediately outlined an aggressive expansion plan that many believed would be impossible to achieve. Today, Starbucks has 12,000 stores, and Schultz continues to exceed expectations in terms of execution and expanding the Starbucks brand throughout the world.
At the current price, Starbucks trades at 40 times next year's consensus estimates. Even at this lofty level, I will not make the same mistake twice and bet against this guy.
In keeping with TSC's editorial policy, Frank Curzio doesn't own or short individual stocks. He also doesn't invest in hedge funds or other private investment partnerships. Frank X. Curzio is a research associate at TheStreet.com, where he works closely with Jim Cramer and and writes
TheStreet.com Stocks Under $10
. Previously, he was the editor of The FXC Newsletter and senior research analyst for Greentree Financial, and passed his Series 7, 63 and 65. He appreciates your feedback;
to send him an email.