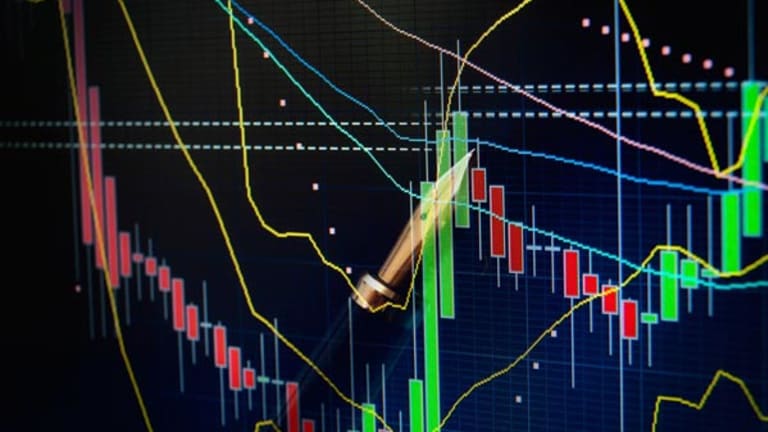 Pharma Product Surges
The stock rises 4% after solid first-quarter numbers.
Pharmaceutical Product Development
(PPDI)
rose 4% late Monday after the company beat first-quarter earnings targets.
The Wilmington, N.C., contract research outfit made $42 million, or 35 cents a share, for the quarter ended March 31, up from the year-ago $33 million, or 29 cents a share. The latest quarter included 2 cents a share worth of stock-based compensation costs. Excluding those costs, the latest quarter beat the Thomson Financial analyst consensus estimate by 2 cents.
Revenue rose to $299 million from $244 million a year earlier, easily clearing analysts' $274 million estimate.
"In a quarter that has been historically light, PPD delivered its second largest quarter of gross and net new business on record, as well as year-over- year margin expansion in the development segment," said CEO Fred Eshelman. "In addition to the strong performance in the core business, we earned the milestone payment on the Takeda DPP4 compound and the Phase III program for that compound continues to advance, which positions PPD well to build additional value for our shareholders."
Development segment net revenue for the first quarter of 2006, which does not include reimbursed out-of-pocket expenses, rose 21% from a year ago to $257.7 million. Development segment income from operations for the first quarter 2006 was $48.6 million, compared to $37.8 million for the same period in 2005.
Discovery sciences segment net revenue, which does not include reimbursed out-of-pocket expenses, was $18.9 million for the first quarter of 2006, compared to $12.9 million in the same period last year. First quarter 2006 discovery sciences net revenue included a $15 million milestone payment from Takeda triggered by the dosing of the 20th patient in the on-going Phase III clinical trial for Takeda's DPP4 candidate, SYR-322.
First quarter 2005 discovery sciences net revenue included the $10 million dapoxetine NDA milestone payment. Discovery sciences segment first quarter 2006 income from operations was $12.3 million, compared to income from operations of $5.9 million for the first quarter 2005. First quarter 2005 income from operations included the $5.1 million pre-tax gain on the exchange of assets involving SurroMed's biomarker business.
Gross new business authorizations for the first quarter of 2006 totaled $468.8 million. The first quarter 2006 cancellation rate was 18.7%. Net days sales outstanding at March 31 were 37 days. At March 31, 2006, PPD had $336.8 million in cash, cash equivalents and marketable securities and $30.9 million in debt, primarily related to the ongoing construction of the new corporate headquarters building in Wilmington.
Late Monday, PPD rose $1.29 to $34.90.