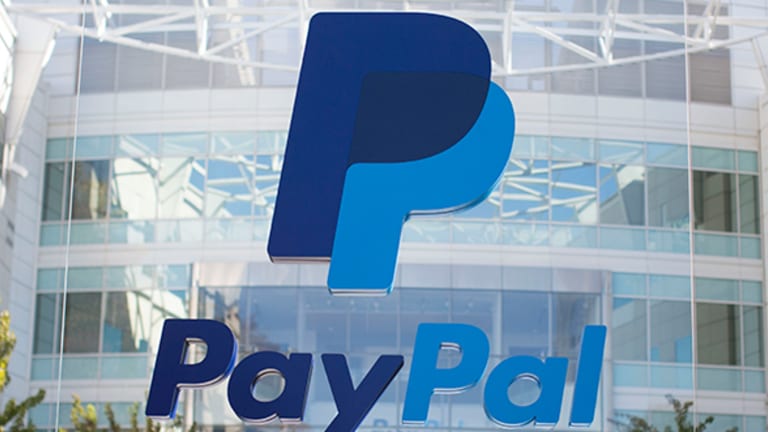 PayPal (PYPL) Stock Climbs Amid Takeover Speculation
PayPal (PYPL) stock is trading higher this afternoon as takeover speculation persists despite Bernstein's contention that such a deal would 'destroy value.'
PayPal (PYPL) stock is trading higher this afternoon as takeover speculation persists despite Bernstein's contention that such a deal would 'destroy value.'
NEW YORK (TheStreet) -- Shares of PayPal  (PYPL) - Get Report are up 1.50% to $35.77 in late-afternoon trading on Wednesday following speculation that the payments platform could be a takeover target for MasterCard (MA).
But Bernstein analyst Lisa Ellis doesn't believe that a merger would make strategic sense because the two business models are very different, according to Bloomberg.
"Combining them would destroy value," Ellis told Bloomberg. PayPal would need to terminate its relationships with Visa (V) and American Express (AXP), which make up about 30% of volume. It would also need to shut down its digital wallets, which have 170 million users. 
The potential combination isn't a new idea, as Wedbush theorized in March that MasterCard might acquire PayPal.
"You get PayPal rumors like this from time to time; the last one was AmEx," Credit Suisse analyst Paul Condra told Bloomberg. "All of these deals make sense on some level but also sound very complicated."