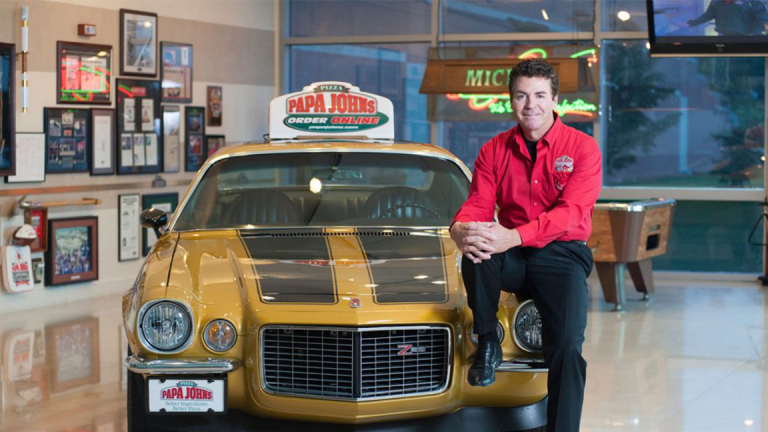 Papa John's Condemns Racism After Founder Allegedly Used Racial Slur
Papa John's publicly condemns racism after a Forbes report.
That's gotta burn.
Papa John's International Inc. (PZZA) - Get Papa John's International Inc. Report announced on Wednesday, July 11, that "Papa John's condemns racism and any insensitive language, no matter the situation or setting ... We take great pride in the diversity of the Papa John's family, though diversity and inclusion is an area we will continue to strive to do better."
The statement came after Forbes reported on Tuesday, July 10, that the company's founder, John Schnatter, used the n-word on a call in May. Schnatter allegedly downplayed the comment he made in 2017 when he blamed Papa John's dwindling sales on the NFL protests.
After his comment, he was forced to resign as CEO, but he remained on the board as chairman. Papa John's was also replaced by Pizza Hut as the NFL's official pizza.
According to Forbes, Schnatter compared his comment to Colonel Sanders using the n-word and he complained that Colonel Sanders never faced backlash. 
Schnatter donated money to President Trump's campaign.
In early afternoon trading, Papa John's was down almost 5%. Over the past year, the stuck has plummeted over 35%. 
TheStreet's Brian Sozzi debated whether or not it was time for Papa John's to sell in February. Sozzi wrote, "Papa John's stock trades on a price-to-earnings multiple of 18.5 times forward analyst estimates. Domino's Pizza trades at about 24 times, with the market rewarding the company's faster growth and more consistent execution vs. Papa John's. The global fast-food pizza market is so lucrative that hitting the reset button on Papa John's operations while pressing ahead with new store openings could yield a multiple closer to Domino's over time."