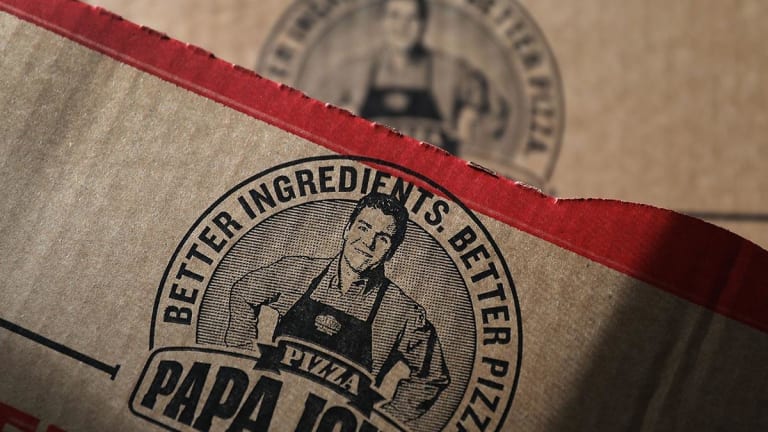 Papa John's Adopts 'Poison Pill' as Fallout from Schnatter's Resignation Spreads
'Papa John' Schnatter will find it harder to take over the company he founded in 1984, but left last week amid accusations of using a racial slur, as the company adopts a 'poison pill' to prevent a near-term takeover.
Poison Pizza Pill?
Papa John's International Inc. (PZZA) - Get Papa John's International Inc. Report said late Sunday that it will adopt a so-called "poison pill" to avoid outside investors from taking control of the company without compensating shareholders, but added that the current holdings of its controversial founder and former CEO, John Schnatter, would be grandfathered in to the new plan.
The strategy, which will trigger once an investor or a group of investors assumes control of 15% of the company, will see each existing shareholder receive the right to one additional share for each outstanding common share. The plan would expire on July 22, 2019, the company said, but will be triggered if Schnatter's stake rises from its current 30%.
"The adoption of the Rights Plan is intended to enable all Papa John's stockholders to realize the full potential value of their investment in the company and to protect the interests of the company and its stockholders by reducing the likelihood that any person or group gains control of Papa John's through open market accumulation or other tactics without paying an appropriate control premium," the company said in a statement late Sunday.
Papa John's shares were marked 9% lower from their Friday close in Monday trading. The move extends the stock's decline to around 9% since Schnatter's July 11 resignation as group chairman following allegations he used a racial slur during an company conference call.
"Papa John's condemns racism and any insensitive language, no matter the situation or setting," the company said in a statement at the time "We take great pride in the diversity of the Papa John's family, though diversity and inclusion is an area we will continue to strive to do better," the company said in a separate statement."
Schnatter, who left his CEO role last year following a much-publicised spat with NFL Commissioner Roger Goodell over his handling of the league's national anthem protest controversy, which only days ago drew a fresh response from President Donald Trump.
"Schnatter and his affiliates and associates who currently beneficially own shares of common stock in excess of 30% have been grandfathered under the Rights Plan but will become an acquiring person upon their acquisition of 31% or more of our outstanding shares of common stock, subject to certain exceptions as described in the Rights Plan," Papa John's said.