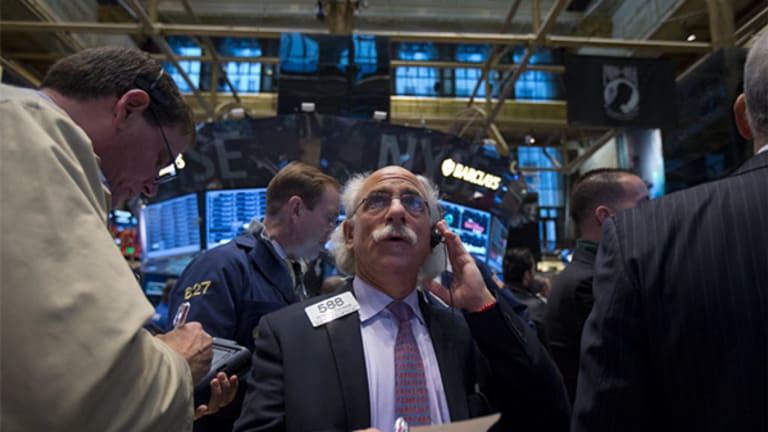 Oversold Does Not Always Mean Buy
'Oversold' is an overused term that investors should scrutinize before using as an infallible indicator.
'Oversold' is an overused term that investors should scrutinize before using as an infallible indicator.
NEW YORK (TheStreet) -- "Oversold" and "overbought" are two overused terms thrown around by nearly everyone in the securities business. Many years ago the term "oversold" was a word that floor traders used to describe stocks that went down too far, too fast. It wasn't derived from a mathematical equation, but rather it came from experience and even good old gut feel. 
In the 1970s, math started to be applied to the futures market and analysts like J. Wells Wilder created the Relative Strength Index (RSI). Futures traders found that moving averages were a useful tool in trending markets but sideways markets resulted in whipsaws, false breakouts and the giving back of hard-earned profits.
Wilder's RSI measures the strength of a security against its history of price change by comparing up days to down days. RSI became a technical tool to trade sideways markets not suited to moving average signals. While RSI does a good enough job spotting overbought and oversold moves, one needs to put an asterisk next to signals in a sustained uptrend or downtrend. Markets can always get more oversold and can stay oversold for extended periods. The same is true with uptrends. A mentor in the business once told me that an overbought market that doesn't correct much is a strong market. "Don't sell it or short it. Buy more!" was his sage advice.
Consider the performance of the Market Vectors Russia ETF (RSX) - Get Report in the chart below.
There are a number of oversold signals for the RSX over the past five years on this weekly chart. Oversold readings are usually considered to be RSI readings below 30. Despite these oversold readings, the RSX remained in a downtrend and the bounces petered out. Shorting the bounces over the past five years would have probably been a more rewarding strategy than trading the counter-trend bounces.
Our advice? We will likely get many oversold readings in this current market climate, but traders and investors will want to be choosy about taking oversold signals in a downtrend.