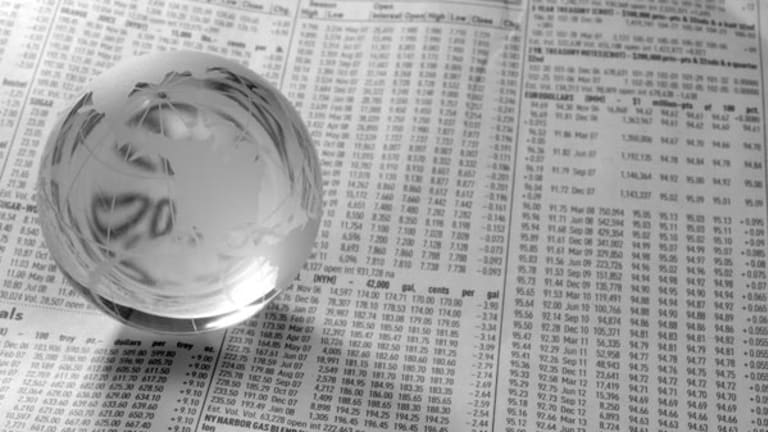 Publish date:
Orient Paper: Good Value Play
Buying Orient Paper in the $10 range means investors will likely be paying only three to five times next year's earnings.
Buying Orient Paper in the $10 range means investors will likely be paying only three to five times next year's earnings.
Third-quarter earnings are now behind us, so I thought it would be useful to give a recap of the performance of a few names I follow to see how they've done and what their prospects look like.
I have been a big fan of
Orient Paper
(ORPN)
, and I'm liking the stock more every day. Even with my high expectations for the company, I was blown away by the company's spectacular third-quarter numbers. And apparently the market agreed with me.
Orient Paper: Factory Tour
Numbers were released after the close of trading last Friday, and on Monday the stock shot up as much as 31% to a new high of over $10. Keep in mind that when
I first wrote about this "boring stock" a few weeks ago
(in comparison to hot initial public offering
A123 Systems
( AONE)), the stock price was only a split-adjusted $4.40. Normally, I would take an opportunity like this to take a few shares off the table, but in the case of Orient Paper I didn't sell a single share because I still think the best is yet to come.
Third-quarter revenue increased 67% from the same quarter last year and 36% from the previous quarter. Better yet, gross profit and net income both increased a whopping 107% from the previous year. Gross margin for the quarter was 23%. Growth like this means that looking at the backward-looking price-to-earnings on financial Web sites is meaningless. Google Finance still shows a P/E ratio north of 10, but at a market cap of $111 million vs. quarterly earnings of $4.8 million, a real P/E is about five times, assuming the company can continue at this level with no growth.
But wait, it gets better. The company also released its outlook saying that it expects to not only continue at these levels but "to continue strong revenue and net income growth trend for the fourth quarter 2009 and into fiscal 2010." In other words, despite the recent price spike, buying Orient Paper in the $10 range means investors will likely be paying only three to five times next year's earnings.
It gets even better. My main reason for investing in ORPN was that I see it as an uplisting play, and this is still very much in the cards. Although the company has not yet announced any uplisting, it has given all the clues. ORPN now has a majority independent board (as required by the Amex and
Nasdaq
), they upgraded their auditor to BDO Limited (also a sign of an uplisting) and they recently conducted a reverse split and are well above the price thresholds for both Nasdaq and Amex. The key question is valuation. The question is: With triple-digit growth in a high-margin business, what P/E will investors place on this stock once it trades on a senior exchange.
The following table is my usual back-of-the-envelope analysis on ORPN's forward P/E. Assuming a very midcase scenario of 50% growth in earnings, a stock price of $20 still leaves ORPN on a P/E of only 8.7 time. This is a stock I plan to hang onto for some time.
Another stock I follow, which reported blowout numbers, was
Hong Kong Highpower Technology
(HPJ) - Get Report
. The company reported quarterly growth in EPS of over 150% with gross margins of 25%. Gross profit was up 49% year-on-year and 70% sequentially. Chairman and CEO George Pan noted: "As we head into the fourth quarter, we believe 2009 will be a much stronger year for us in terms of profitability and overall financial performance. Our net income through the first nine months is already double of where it stood for the comparable time frame in 2008. This strong financial performance is mainly the result of the fading effects of global economic recession on Hong Kong Highpower Technology's business and better raw material cost management."
These positive results and comments drove the stock up by over 50% from the low $3 range to over $5, and the stock now sits at about $4.50. At this price, assuming zero growth in the business, HPJ is trading on a forward P/E of only 7. So again looking at trailing earnings via Google, Yahoo! or Bloomberg is meaningless.
New Energy Systems
(NEWN.OB)
(formerly known as China Digital Communications) saw a considerable drop in its share price despite posting very solid earnings. Many people have asked me why the stock would drop by 15%-20% despite posting very positive numbers. There are a number of reasons. First, the company reaffirmed full year guidance (rather than raising guidance) despite posting a very strong third quarter. Many investors have taken this to mean that either the fourth quarter will be weak or that the company has no visibility. Second, the company recently filed an S8 filing that granted shares of the company to various consultants. In this case, NEWN gave out shares representing 20% of the company. So despite strong revenue growth, there is still significant dilution to shareholders. Finally, there was no indication that the company had located a CFO or begun the board restructuring process required for a Nasdaq listing, meaning that any such uplisting (which requires an application process) is still months away at least.
China Sun Group
(CSGH)
is a stock that continues to puzzle me. In October, the company released earnings,which I thought were very solid, along with a notable increase in cash. The stock then sold off from $2.10 down to the mid $1.70s range. The company then made two major announcements that had been eagerly anticipated by investors.
The first was that customer test results on its lithium iron phosphate product had come back with positive results and that over 20 new potential customers were currently testing the product. The second was a press release announcing "key academic and government alliances". The result of all this news flow? The stock has now drifted down to the $1.50 range. The only theory I can offer on China Sun is that too many people made too much money too quickly. The stock was at 19 cents in March and skyrocketed to $2.10 less than six months later -- a rise of over 1,000%. It is notable that in the current price range liquidity has basically dried up in the stock. Yesterday, it traded only 22,000 shares, compared to 1 million to 2 million shares being traded on certain days on September and October.
At the time of publication, Pearson was long ORPN and CSGH.
Rick Pearson is a Beijing-based private investor focusing on U.S.-listed China small-cap stocks. Until 2005, Pearson was a director at Deutsche Bank, spending nine years in equity capital markets in New York, Hong Kong and London. Previously, he spent time working in venture capital in Beijing. Mr. Pearson graduated magna cum laude with a degree in finance from the University of Southern California and studied Mandarin for six years. He has frequently lived, worked and traveled in China since 1992.