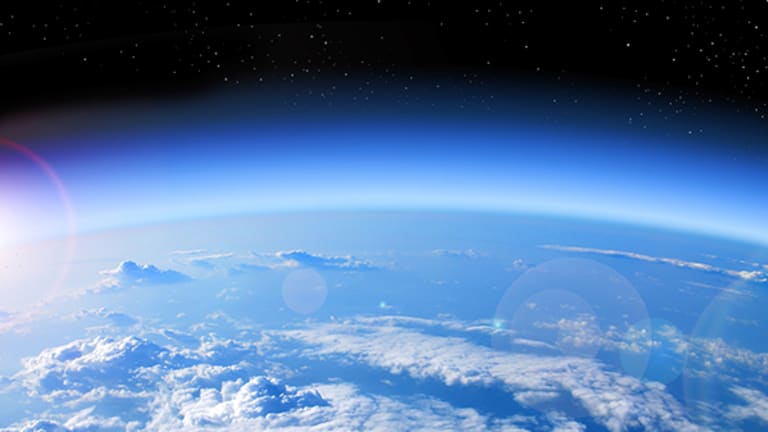 Orbital Insight Uses Satellite Images To Give Hedge Funds Trading Tips
Orbital Insight CEO James Crawford explained to CNBC how hedge funds and government agencies are able to use satellite images for trading tips.
NEW YORK ( TheStreet) --  Orbital Insight CEO and former executive at Alphabet's  (GOOGL) - Get Alphabet Inc. Class A Report Google James Crawford appeared on CNBC's "Halftime Report" on Friday afternoon, to talk about how his company is allowing hedge funds and government agencies to use satellite images for trading tips.
"We take imagery from all satellite companies around the world, put it into one artificial intelligence based system and do a tremendous amount of data science on top of it to finally come out with an understanding of whats going on in the world," he explained.
The images could be of crop yield, cars in parking lots, or oil in oil tanks, he said. 
Orbital Insight is benefiting from satellites becoming more available, Crawford said. Satellites once cost $500 million and were only available "if you were basically a government agency spying on another government," he said.  
Now, miniaturized satellites called CubeSats are launched for a fraction of that cost, and dozens go up on a nearly monthly basis, Crawford said. 
Depending on the type of data a client requests from Orbital Insight, it may be available to clients on a daily, weekly, or monthly basis. The data availability is "moving close and closer to real time," he added.   
"Over time we cover it all. The subtlety is we don't cover it all every day or every week. So if you look over a period of months we will see every oil tank in the world," Crawford explained. 
Orbital Insight is currently used by 70 hedge funds and four government agencies.
(Separately, GOOGL is held in Jim Cramer's charitable trust Action Alerts PLUS. See all of Cramer's holdings with a free trial.)