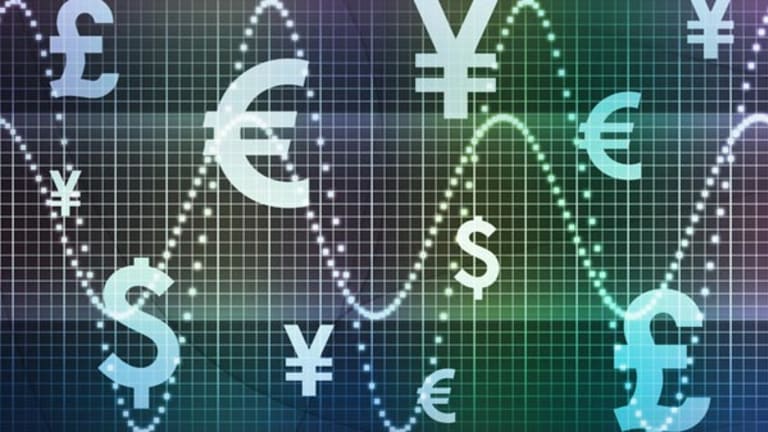 Opportunities in Cheap China Stocks
A number of U.S.-listed China stocks are trading for less than book value. Some offer a compelling combination of value and growth.
Editor's note: The following article was written by Maj Soueidan, the founder of The Markets Edge Hedge Fund and GeoInvesting. Soueidan's "GeoTeam" of researchers and analysts uses fundamental criteria to analyze micro- and small-cap stocks.
NEW YORK (
) -- Recent developments with some U.S.-listed China stocks have created compelling investment opportunities.
I have never been a fan of investing in penny stocks, but recent market turmoil and some of the China reverse-merger deals have caused the shares of some
profitable
Chinese companies to sell for pennies, and for far less than book value.
Book value isn't the most important criterion when valuing stocks, but in certain cases it can be a useful tool, particularly when a company is trading for less than its book value but is seeing its earnings per share grow.
Obviously, one must ascertain why a stock is selling for less than its book value. It happens in the China sector for three major reasons: capital structure, liquidity and lack of exposure. I have found that companies that can address these issues eventually see their stock prices gravitate toward their book values. The key for investors is to identify companies that have catalysts for positive change. The table below contains examples of such stocks that we identified and then saw recover.
The beauty of most of the following examples is that not only were they selling for less than book value when we found them, but they were growing their earnings and/or had bright futures. In other words, they had the ideal combination of value and growth.
That said, our initial goal with this strategy is to identify stocks for which the market will reprice risk away from a failure assumption.
We have identified more than 40 China stocks that are trading for less than book value. Here are some:
China Medicine
(CHME.OB)
Lotus Pharmaceuticals
(LTUS.OB)
China Growth Development
(CGDI.OB)
Huifeng Bio-Pharm
(HFGB.OB)
China Green Matercom
(CAGM.OB)
China Agri-Business
(CHBU.OB)
Sino Gas International
(SGAS.OB)
Lotus Pharmaceuticals is the only company from the above list that we have investigated extensively. We noticed that Lotus was selling for less than book value even though it was maintaining profitability. After reading
Securities and Exchange Commission
filings we came across many paragraphs suggesting liquidity problems. You can read more about them
. An alert investor who read our notes suggested that our assumptions were incorrect and that we should call the company to get a better understanding of the situation. In a nutshell, it turns out that the passages in the filings were incorrect.
The company maintains that it is in good financial health. We are convinced that Lotus understands the importance of clarifying this issue in the near future. We are hopeful that investors will eventually reprice its shares by eliminating liquidity issues from their analyses. The stock has actually seen its shares more than double from mid-July levels.
Furthermore, the company is embarking on a 2010 growth strategy that it believes will lead to increased sales through the introduction of new products and increased distribution channels. It is somewhat impressive that the company has been able to grow its earnings in 2009 regardless of lower sales resulting from pricing pressures. We will be establishing a position in the stock based on a favorable risk/reward ratio.
Sniffing Around Asia Cork
We are currently investigating
Asia Cork
, which appears in the above table. This is a profitable cork-based building materials company that we initially mentioned on
. At the time it was selling at 27 cents per share with a book value of 57 cents per share. Although comments in its recent quarterly filing were bullish, the following commentary is somewhat worrisome: "At the present time we do not have sufficient cash or cash equivalents to repay promissory notes should the investors demand payment upon maturity."
Ideally, a resolution to this issue (the catalyst) may pique investor interest.
Our GeoTeam established a position in this stock, recognizing that there was a high risk for a dilutive event to rectify the current liquidity situation. There is also a convertible note outstanding that could lead to dilution.
We will soon be publishing a list of companies selling for less than book value. We are not sure how long this market inefficiency will last, so do your homework and find a company's catalyst for change.
-- Written by Maj Soueidan in Skippack, Pa.
At the time of publication, Soueidan was long China Growth Development, Asia Cork, China Kangtai Cactus, China Agritech, Orient Paper and China Carbon Graphite.