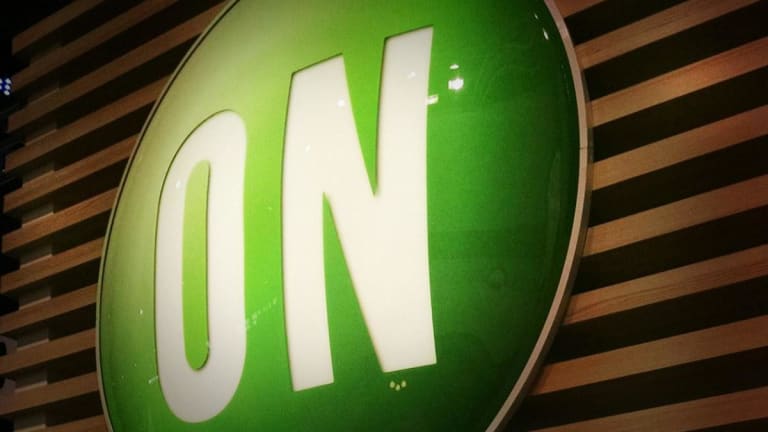 ON Semiconductor Rises After Needham Hikes Price Target
Some chip stocks are largely resistant to big headwinds in the business. ON is one of them.
The cold spell for semiconductor stocks was thawing on Tuesday, Oct. 30, at least for the moment. 
One of the notable chip stocks thriving Tuesday was ON Semiconductor Corp. (ON) , whose earnings report elicited a price target raise from analysts at Needham & Co. ON shares rose as much as 4.6% on Tuesday.
The episodes of harsh selling this October, which has pushed the tech-heavy Nasdaq down to a measly 2% year-to-date gain, haven't been without heavy pressure on semiconductor stocks. The multiple headwinds chipmakers face include slowing global demand, oversupply -- the flip side of the demand picture -- and the threat of heavier tariffs President Trump has placed on semiconductor equipment and other products coming into the U.S. from China. Tuesday, with most major chip stocks rising, ON, a $7 billion chip manufacturer, was helping lead the way. 
ON posted earnings of 57 cents a share on Monday, higher than Wall Street's expected 51 cents, and revenue of $1.54 billion, beating estimates of $1.51 billion. It also raised guidance. Needham analyst Rajvindra Gill lifted his price target on the stock to $22 a share from $20, with the new price being 33% above ON's current level.
"We maintain our Strong Buy and increase our price target to $22 following a clean beat and raise quarter, a highlight amidst a slew of earnings misses," Gill wrote in a note. Though there are global headwinds for chip stocks, ON's particular segments are still positioned securely going forward. "Despite several macro headwinds, ON is benefiting from secular drivers in ADAS, electrification / power mgt. and sensor proliferation which is driving content gains across auto, industrial and cloud server," Gill said. 
In addition to the promise of the market for automotive chips, ON is benefiting materially from its "communications," or device chips, which represented 20% of revenue in the past quarter. "Gains in smartphones have been in a multitude of areas, including power management, battery management, filtering, camera modules, and tuning," Gill wrote. 
Also, while there is slight weakness in some Chinese end markets, "ON is offsetting this weakness, which is relatively small, with strength in other end markets," Gill said. 
Other semiconductor stocks were rising Tuesday: Nvidia Corp. (NVDA) rose 2.7%; Intel Corp. (INTC)  was up more than than 3%; KLA-Tencor Corp (KLAC)  gained  more than 5%. Tower Semiconductor Ltd. (TSEM) rose more than 5% after falling more than 20% after a rough earnings report on Monday.