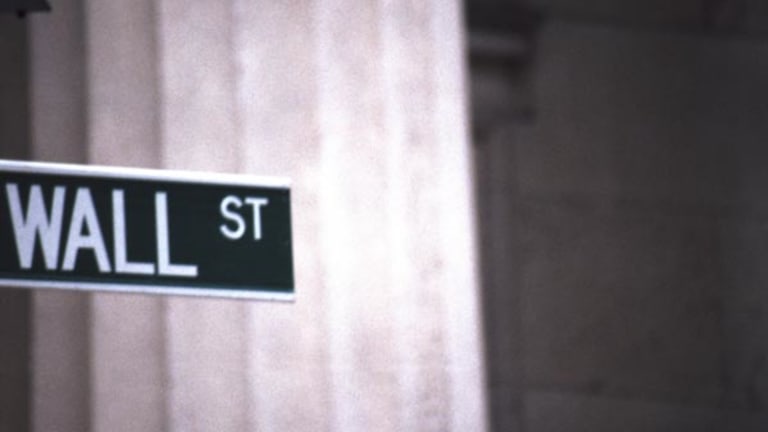 On a Slide for Weeks, Oracle Plunges as Analyst Trims Revenue Estimates
Software giant
Oracle
(ORCL) - Get Oracle Corporation Report
was trading lower today as the high expectations for the company bump up against worries about slower spending on information technology.
Influential software analyst
Chuck Phillips of
Morgan Stanley
trimmed estimates of Oracle's database license revenues for the quarter, saying growth rates would be 10% to 13% for the quarter, compared with a growth rate of 19% for the previous quarter.
In recent trading, Oracle was down $3.50, or 12.9%, to $23.69.
The stock has been on a slide since the middle of January, losing 29% since Jan. 19. Oracle, as with many other enterprise software companies, sees much of its revenue toward the end of the quarter. In this case, the last month of Oracle's current quarter comes at a time when evidence of slowing IT spending is being confirmed by earnings warnings from other tech companies.
Enterprise software has enjoyed some protection from the worries. Since enterprise applications help companies run their internal systems and manage relationships with other businesses, the software is seen as a money-saver that ranks high on the priority lists of IT professionals. But the sector is not immune to worries over the general economy.
Oracle acknowledged the potential impact of a slowing spending environment in its most recent quarterly filing with the
Securities and Exchange Commission
last month, saying that "a softening of demand for computer software caused by a weakening of the economy may result in decreased revenues or lower revenue growth rates."
The slight dip in database licenses was likely due to an exposure to dot-coms, Phillips wrote. He said the $40 million trim in estimates was not enough to affect his earnings estimate of 12 cents per share. And he estimated that Oracle's applications business would rise $51 million, or 18%, to $330 million for the quarter. Phillips rates Oracle a strong buy. Morgan Stanley has done underwriting for the company.
Given a slowdown in server hardware platforms, a slowdown in database licenses could be expected, said analyst
Rick Sherlund of
Goldman Sachs
in a note yesterday.
Sherlund said enterprise software makers in general are likely to face more competition in applications markets. In-house management projects also are more likely to face cuts during a period of slower IT spending.
Oracle, which reports earnings March 14, likely will make its numbers for the quarter, Sherlund wrote, but "there is always a lot of speculation on the quarterly results and volatility in the stock." Sherlund has Oracle on the recommended list. Goldman has done recent underwriting for Oracle.