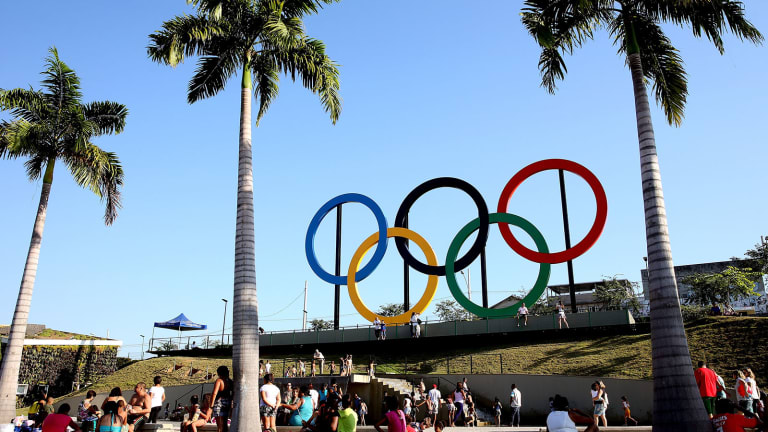 Olympics Offer Window for Wearable Technology
APDM Wearable Technologies is using its developmental systems to track the performance of U.S. Men's athletes as they prepare for the 2016 Olympic Games.
NEW YORK (TheStreet) -- The 2016 Olympics in Rio de Janeiro are around the corner and many small companies are looking to capitalize.
Matthew Johnson, General Manager of Portland, OR-based APDM Wearable Technologies, thinks the company's work with the U.S. Olympic Team can enhance athlete performance in the upcoming Games.
"We can look and characterize their body movements, so looking at efficiencies. [If we are] trying to improve their speed, let's look at inefficiencies. Or if we're trying to improve their rotations let's look at their form," Johnson told CNBC's Kate Rogers on "Squawk Alley" Friday.
The U.S. Olympic Team contacted APDM three years ago to work on tracking athletes' movement with the company's wearable technology. APDM's technology is being used to track the quality of the movement of the U.S. Men's diving and gymnastics teams. The technology is not yet available to consumers as the systems are in development and cost tens of thousands of dollars.
Additionally, Johnson believes Portland, nicknamed the "Silicon Forest," is the ideal location for technology and fitness to intersect.
"Silicon Valley has all the funding in the world but if you don't necessarily need the funding then this is where the culture of wearable technology really resides," Johnson added.