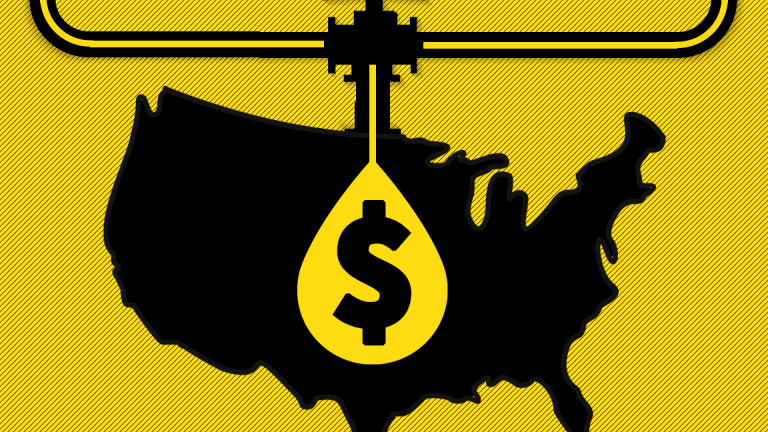 Oil Prices Top $80 Amid Iran Sanctions Worries
Brent crude prices topped $80 a barrel for the first time in three-and-a-half years Thursday as U.S. gas prices march towards $3 a gallon as Americans head into the summer driving season.
Global oil prices topped $80 a barrel for the first time since November 2014 in overnight trading as investors continue to extend bets that U.S. sanctions on Iran, with world's fifth-largest producer, will trim supply and lift energy costs higher into the second half of the year.
Brent crude futures for July delivery were marked 55 cents higher from their Wednesday close in New York and changing hands at $79.83 per barrel at 6:30 am eastern time as European leaders arrive in Sofia, Bulgaria for a summit aimed at establishing a united front on trade tariffs with the United States and a coordinated response to President Donald Trump's decision to walk away from the multi-lateral nuclear treaty with Iran.
WTI contracts for June delivery, which are more tightly linked to U.S. gasoline prices, were marked 60 cents higher from Wednesday's New York close at $72.08 a barrel, following yesterday's surprise report of a 1.4 million barrel reduction in domestic U.S. oil supplies by the Energy Information Administration, while prices at the pump hit a 2014 high of $2.91 a gallon, according to gasbuddy.com
With the Asia-Pacific region responsible for about a third of daily global oil consumption, higher prices and a stronger dollar mean companies and economies will pay more for basic energy costs, a condition that could slow growth and trim profit margins.
The region-wide MSCI Asia ex-Japan index was marked 0.2% lower as the Thursday session drew to a close, with markets in South Korea, Hong Kong, Shanghai and Sydney all falling between 0.2% and 0.7% by the close of trading.
*******
TheStreet presents on May 22: "How to Stomach Market Volatility." Hosted by Fisher Investments, the exclusive live webinar will give you the tools to successfully navigate market volatility and discuss why having a wealth manager is more critical than ever before. Quickly register for the event here.