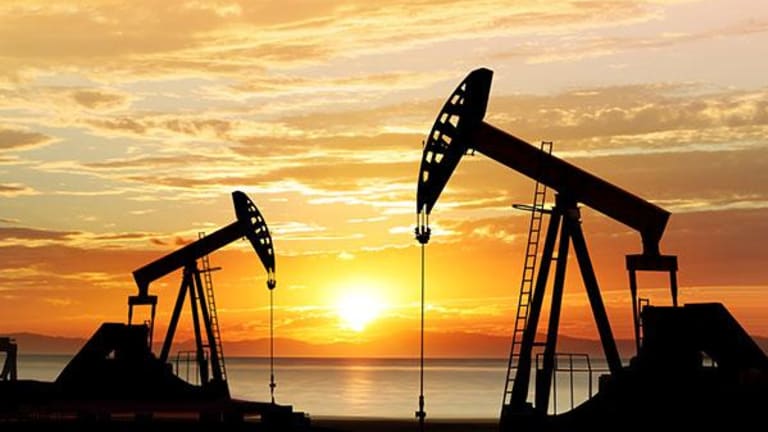 Oil Surpluses Shifting, Goldman Sachs' Currie Tells CNBC
Goldman Sachs' Global Head of Commodities Research Currie thinks that oil's bulls and bears are on equal footing with prices 'trading lockstep' with the dollar.
NEW YORK (TheStreet) -- WTI Crude oil is trading at $41.96 per barrel and bullish analysts are seeking global indicators of when oil prices will rise again.
Jeffrey Currie, Goldman Sachs (GS) - Get Report Global Head of Commodities Research, thinks the context of the global oil market points to a shift in oil surpluses.
"When we look at the global balances, it is really a shift in the surplus from crude to products but also a shift in the surplus of the deficit around the world," Currie said on Bloomberg TV's "Bloomberg Markets."
A stockpile of gasoline in the eastern U.S. is one of the product inventory build-ups countering the draw down of crude inventories in Canada and Saudi Arabia. Currie says that the second quarter 2016 saw "upwards of 35 million crude oil inventories drawn down."
Containment issues, meaning an excess of crude storage resulting in a price drop, are at the most risk in October according to Currie. He believes that supply disruptions in Canada and Venezuela are countered by weak demand in China and India, resulting in a negligible net position.
"Then you're going to ask the question, what caused the decline in prices down to $42 a barrel where we are this morning? We would argue, because the fundamentals are not distinct right now, the market's just trading off the dollar," Currie noted.
The strength of the U.S. dollar and oil prices have been "trading in lockstep" since June 1 of this year, Currie said.
"The fundamental picture in commodities have not given that much direction," Currie added.