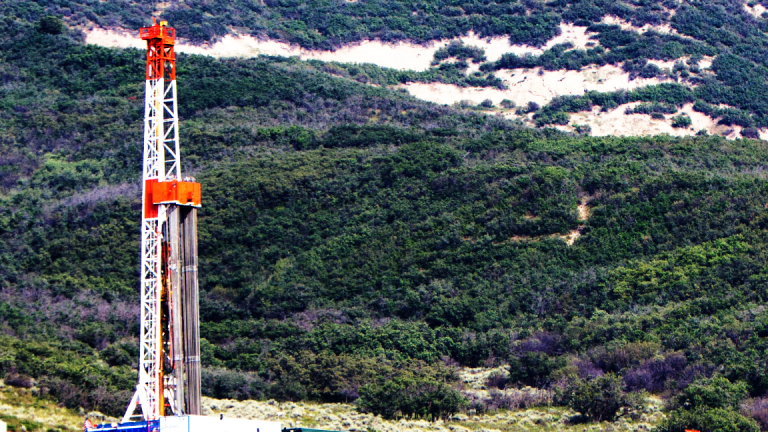 Oil Stocks Jump as Global Crude Oil Rally Gains Steam
Global oil prices have gained nearly 15% since March as investors count the cost of continue OPEC production cuts and the threat of supply disruption from Iran linked to nuclear treaty sanctions, but most energy-related stocks have yet to follow suit.
European energy stocks bumped higher, while U.S. oil majors looked set to pace gainers on Wall Street Thursday as global  surged past 2014 highs amid an extended rally in global commodity prices.
Chevron Corp (CVX) - Get Free Report shares were marked 0.31% higher in pre-market trading, indicating an opening bell price of $124.20 each, while rival Exxon Mobil Corp. (XOM) - Get Free Report edged 0.11% ahead of its Wednesday close to change hands at a one-month high of $79.31. The moves followed solid gains of 0.42% for France's Total SA (TOT) - Get Free Report and 0.34% for Royal Dutch Shell undefined as crude hit a two-and-a-half year high Thursday amid reports that Saudi Arabia, the world's biggest producer, would be comfortable with $100 oil and push for no changes in OPEC's current production ahead of a key meeting in Jedda later this week.
The overnight spike has extended an impressive run for global crude, taking prices to the highest levels since late 2014 after Reuters reported that Saudi Arabia would be comfortable with prices trading in a range of $80 to $100 over the near term as it plots the listing of its state-owned producer Saudi Aramco in early 2019. It's also unlikely to ask for any changes in the current pact between OPEC members -- and non-cartel allies such as Russia -- which is taking 1.8 million barrels of crude from the market each day until at least the end of the year.
Brent crude contracts for June delivery, the global benchmark, were marked 0.6% higher from their Wednesday close at $73.91 per barrel, while WTI contracts for the same month, which are more closely tied to U.S. gas prices, were seen 0.4% higher at $68.75 after topping $69 earlier in the session.
Curiously, even with amid crude's relentless 15% gains over the past six week, U.S. energy stocks haven't really responded: the S&P Oil & Gas Exploration & Production Select Industry Index is only up 4.875% so far this year, while the broader S&P 500 energy index has gained just 1.9%.
Europe's Stoxx 600 Oil & Gas index has fare reasonably well, rising 3.87% so far this year against a 1.9% decline for the broader all-equity benchmark.
But that may be set to change as the ongoing march higher for oil is good news for many players in the space, TheStreet recently reported, and key beneficiaries could include Action Alerts PLUS holding Schlumberger (SLB) - Get Free Report , Halliburton (HAL) - Get Free Report , Weatherford (WFT) - Get Free Report , and Baker Huges undefined
"After a mass exodus from the space in recent years amid the worst commodity downturn in decades, investors thinking about energy stocks at all is a good sign," TheStreet's Terrarosa wrote last week, noting that "analysts generally agree that the industry's fundamentals are much better than the prices of energy stocks would seem to imply.
"We believe the energy sector generally and oil service group specifically is experiencing one of the most significant mismatches in equity market performance relative to field-level fundamentals in the last several years (and perhaps as many as 15 years)," Seaport Global Securities analysts wrote on April 12.
Further crude price support could come from the impact of potential U.S. sanctions on Iran, which President Donald Trump may invoke if he refuses to certify the dormant nuclear energy deal with Tehran by the May 18 deadline. Should the President slap restrictions on Iran's crude exports, a further 500,000 barrels a day could be removed from the market, analysts have estimated.
Trump waived fresh sanctions on Iran in January, but insisted that was only to "secure our European allies' agreement to fix the terrible flaws of the Iran nuclear deal.
"This is a last chance," he insisted at the time. "In the absence of such an agreement, the United States will not again waive sanctions in order to stay in the Iran nuclear deal. And if at any time I judge that such an agreement is not within reach, I will withdraw from the deal immediately."