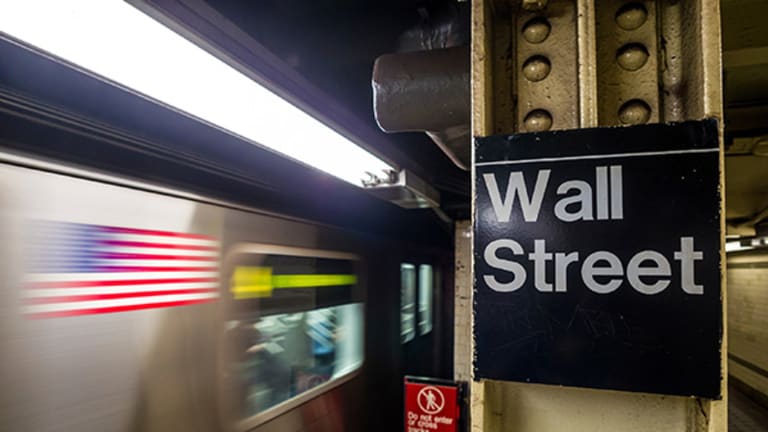 Publish date:
Oil Stays in the Driver's Seat on Wall Street
It was another up-and-down week with the bulls and bears fighting for dominance and sparking market volatility. Both sides agreed on one thing though: oil remained in the driver's seat.
It was another up-and-down week with the bulls and bears fighting for dominance and sparking market volatility. Both sides agreed on one thing though: oil remained in the driver's seat.
It was another up-and-down week with the bulls and bears fighting for dominance and sparking market volatility.
Both sides agreed on one thing, though: oil remained in the driver's seat.
Crude determined market direction for much of the week, moving up from Monday after Venezuela, Saudi Arabia and Qatar, members of the Organization of Petroleum Exporting Countries, agreed to further negotiations with Russia next month over a production freeze.
Further gains in oil were curbed by Saudi Arabian Oil Minister Ali Al-Naimi's dismissal of production cuts. He argued instead that maintaining output will enable the market to rebalance over time as demand improves.
"Oil continues to impact investor sentiment and broad market returns," said Terry Sandven, chief equity strategist at U.S. Bank. "Continued supply/imbalance, implications of Iran increasing production and adding to global supplies, potential production agreement between key players (such as Saudi Arabia and Russia) are among factors adding to equity volatility and uncertainty."
Oil prices touched 13-year lows earlier this year on record production levels, global oversupply, and signs of weaker demand. West Texas Intermediate crude ended the week more than 3% higher, paring its year-to-date drop to 16%.
Oil's weekly rise drove equities higher, pushing the S&P 500 to close with weekly gains for only the fourth time this year. For the week, the S&P 500 added 1.6%, the Dow Jones Industrial Average increased 1.5%, and the Nasdaq rose 1.9%.
For the year, the S&P 500 has tumbled 4.7%. The benchmark index is now down 8.7% from its 52-week high, out of correction territory.
Retail earnings were in focus as the reporting season continued to wind down. Around 95% of S&P 500 companies have reported so far and headline earnings are likely to be down 3.2% overall, the third straight quarter of declines. The bulk of the blame can be placed on energy companies, which have bled profitability as crude oil prices slumped.
The retail sector showcased a mixed bag. Home-improvement retailer Home Depot (HD) - Get Report reported an 8.9% increase in U.S. same-store sales as the do-it-yourself market remained robust. Meanwhile, competitor Lowe's (LOW) - Get Report sank after profit slumped to a penny a share as charges mounted over its exit from the Australian market. Department store chains Macy's (M) - Get Report , Kohl's (KSS) - Get Report , Target (TGT) - Get Report and J.C. Penney (JCP) - Get Report all surpassed quarterly estimates on stronger holiday sales.
Federal Reserve chatter kept traders on their toes throughout the week. The central bank's rate hike plans remain a mystery after Fed Vice Chairman Stanley Fischer reiterated that members "do not know" what the exact timeline looks like, emphasizing a continued focus on incoming data in a speech on Tuesday night.
Fischer also commented on recent market volatility. "We have seen similar periods of volatility in recent years -- including in the second half of 2011 -- that have left little visible imprint on the economy, and it is still early to judge the ramifications of the increased market volatility of the first seven weeks of 2016," he noted.
Meanwhile, two other Fed members came in on the hawkish side. Richmond Fed President Jeffrey Lacker suggested on Wednesday he could back another interest rate hike when the central bank's monetary policy committee meets March 15 as rates at current levels cannot adequately fight deflation.
In a separate speech Tuesday, Kansas City Fed President Esther George said that a rate increase was still in play at the March meeting, arguing that inflation was moving toward the Fed's 2% target. The central bank raised rates in December for the first time since the financial crisis, when the central bank had cut them to nearly zero to bolster the economy.
The U.S. ended 2015 in better shape than economists had originally expected. The second estimate of fourth-quarter GDP was revised up to an annual rate of 1% from 0.7%, far better than an expected revision down to 0.4% growth. A stronger U.S. dollar and an inventory buildup continued to hurt manufacturing, though, with exports down 2.7% and imports falling 0.6%.
"For the Fed, the upgrade in the fourth-quarter GDP growth will likely offer some encouragement, though it is unlikely to change the current bias to remain on the sidelines at the March meeting as they assess the impact of the recent global headwinds," said Millan Mulraine, deputy chief U.S. macro strategist at TD Securities. "We continue to see the next hike at the June FOMC meeting."
The latest data showed a mixed read on the manufacturing sector. New orders for U.S. manufactured goods climbed 4.9%, well over the expected 2% growth. However, manufacturing activity in February slowed to its lowest level since October 2012, according to the PMI Manufacturing Index. The latter read on the sector highlighted recent weakness stemming from a higher U.S. dollar, which has deterred overseas demand.
Consumer spending appeared to start the year off right, rising 0.5% in January, boosted by a return to colder winter weather and lower gas prices. Economists had expected 0.3% growth. Personal income also rose 0.5%.
In the housing sector, new home sales appeared to have cooled in January, while sales of existing homes heated up. New home sales tumbled 9.2% last month to their lowest level since October. Sales of homes already built climbed in January at their highest pace since 2007. Existing home sales rose 11% from a year earlier to a seasonally adjusted rate of 5.47 million.
"With the threat of rising rates, ample uncertainty, and moderate income growth, the housing market still appears to be the silver lining of the U.S. recovery," said Lindsey Piegza, chief economist at Stifel.