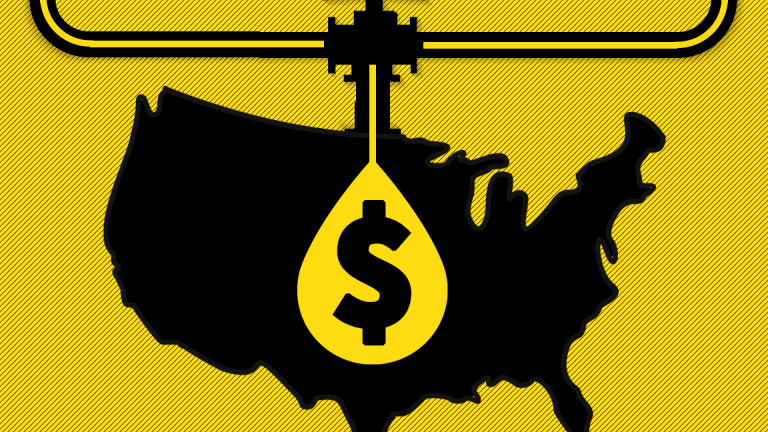 Oil Slips as Decline in Crude Inventory Can't Offset Global Tensions
Brent crude futures slipped by 2.4%, while West Texas Intermediate crude futures fell 1.6%.
Tariffs are dominating the market, even when there is positive economic data.
Crude prices fell on Wednesday, July 11, as Libya indicated it would resume crude exports and global trade tensions escalated as the U.S. considers additional tariffs on $200 billion worth of Chinese goods.
Global benchmark Brent crude futures for September delivery slipped by 6.2% to $73.98 at 4:00 p.m. New York time, while West Texas Intermediate crude futures fell 5% to $70.38.
Libya's state-run National Oil Corp. lifted restrictions on four Libyan oil ports and said production and exports would return to normal levels within a few hours. Libyan production has fallen from about 1.3 million barrels per day in February to 527,000 barrels per day, according to analysts at KLR Group.
Brent prices also fell as the U.S. is escalating its trade war with China, eyeing more tariffs on a number of products, including petroleum oils and light oil motor fuel, according to a list issued by the office of United States Trade Representative. The additional tariffs the Trump administration is considering are in response to China's retaliatory tariffs on $34 billion worth of U.S. goods in response to U.S. tariffs on $34 billion worth of Chinese goods. China was shocked by the Trump administration's plans and "has no choice but to take necessary countermeasures," according to a Commerce Ministry statement.
"If these tariffs are introduced there will be an impact on global growth and demand," CMC Markets Chief Markets Strategist Michael McCarthy told Reuters. 
Oil prices pared some of their losses but remained lower after the U.S. Energy Information Administration, or EIA, reported a substantial 12.6 million-barrel decline in crude inventories over the past week, which surpassed expectations. Analysts at KLR Group had expected a 3.8-million-barrel draw.
"At 405.2 million barrels, U.S. crude oil inventories are about 4% below the five-year average for this time of year," the EIA said.
The U.S.'s crude stockpiles have been gradually getting smaller and have been meaningfully declining this summer amid the summer driving season and macro trends, such as Venezuela's declining production and renewed U.S. sanctions against Iran, which allow the U.S. to export more crude.
That said, U.S. producers have not stopped drilling. The U.S. rig count for June was 1,056, up ten month over month, and up 125 rigs year over year, Baker Hughes undefined said in a July 9 report.
The U.S. crude oil production is expected to average 10.8 million barrels per day in 2018 and 11.8 million barrels per day in 2019, according to the EIA. If realized, it "would probably make the United States the world's leading crude producer in both years," the EIA said in a July 10 report.
The EIA's forecast concurs with the Organization of Petroleum Exporting Countries, which expects supplies from countries outside of OPEC, namely the U.S., to produce enough crude to meet the global demand.
The organization said in its first outlook for 2019 that global oil demand is expected to grow by 1.45 million barrels per day year over year. But the growth in non-OPEC supply is larger at 2.1 million barrels per day, which is mainly due to the expected increase in North America and new projects in Brazil.
"The forecast suggests that demand for OPEC-15 crude is expected to average 32.2 million barrels per day in 2019, down by around 0.8 million barrels per day from 2018," the organization said in a July 11 report. "Therefore, if the world economy performs better than expected, leading to higher growth in crude oil demand, OPEC will continue to have sufficient supply to support oil market stability."