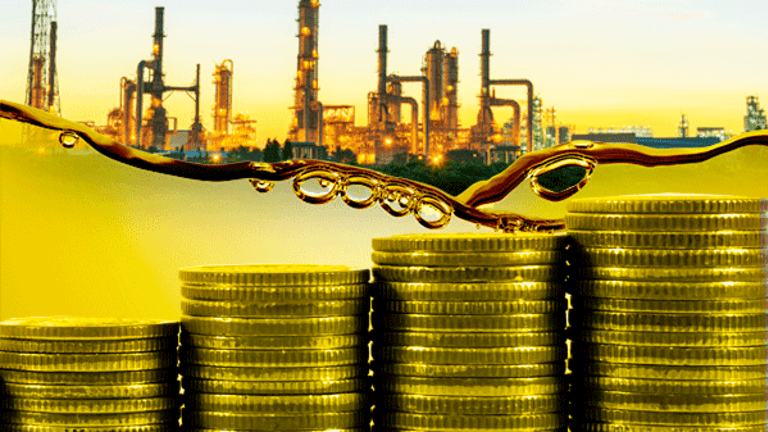 Global oil prices rebounded firmly Thursday, following the biggest single-day decline in more than month, after Saudi Arabia's Energy Minister said OPEC members could potentially agree to extend their production cuts beyond the agreed June deadline.
Speaking to reporters in Abu Dhabi, Khalid al-Falih said there is a "building consensus" among OPEC members to extend the production cuts which, along with non-members including Russia, have taken 1.8 million barrels of crude from the market each day. The Minister said that no agreement had been reached, but repeated his view that "the consensus is building".
"We have a noticeable increase in compliance from non-OPEC, which shows the importance of extending the agreement," said Kuwait's oil minister, Essam al-Marzouq, in comments reported by Reuters. "Compliance from Russia is very good. Everyone will continue on the same level".
The comments helped boost prices in early European trading, with WTI futures for April delivery extending session gains to around 1.5% to $51.18 per barrel. Brent contracts for the same month, the global benchmark, added 1.1% by 11:00 BST to change hands at $53.30 per barrel.
The moves have helped partially reverse a Wednesday slump that hived nearly 4% from Brent prices after the U.S. Energy Information Administration said crude stocks fell by a less-than-expected 1 million barrels last week and gasoline surged by 1.5 million, adding to concerns of a glut in global supply.
U.S. oil production is also running hot, according to the EIA, with output hitting 9.52 million barrels a day last week, the fastest pace since the summer of 2015. 
OPEC leaders will meet in Vienna on May 25 to discuss the fate of their agreed cuts, which are set to expire at the end of June. 
Trending on TheStreet:
Shark Tank Star Kevin O'Leary on Why Tesla Shares Are Headed for an Epic Crash
Why You Should Put IBM's Stock in the Garbage Can and Then Light It on Fire