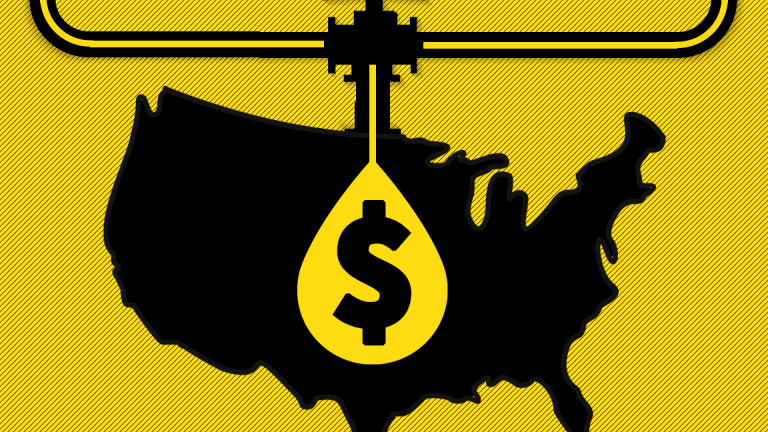 Oil Prices Spike as Trump Fires Angry Tweet Warning Iran of Grave 'Consequences'
Global oils prices spiked Monday amid brewing tensions between Washington and Tehran and concerns over fresh supply disruption in the North Sea.
Global oil prices spiked higher Monday as investors reacted to a weekend Tweet from President Donald Trump that may rapidly escalated tensions between Washington and Tehran as the U.S. moves to limit Iran's ability to export crude in the months ahead.
Iran's Supreme Leader, Ayatollah Ali Khamenei, said Sunday that Gulf oil shipments could be blocked if the United States follows through with its threat to limit Iranian crude exports with economic sanctions targeted towards countries purchasing its crude. Those comments followed a speech from President Hassan Rouhani that said hostile U.S. policies could lead to "the mother of all wars."
Trump responded with an angry Tweet, vowing "consequences the likes of which few throughout history have ever suffered before", adding to investor concern over supply disruptions that were sparked by a fresh strike by 40 rig workers on platforms in the North Sea operated by France's Total SA. (TOT) - Get Total SA Report
Brent crude contracts for September delivery, the global benchmark for prices, were seen $1.30 higher from their Friday close in New York and changing hands at $74.37 per barrel in early trading while WTI contracts for the same month were marked 85 cents lower at $69.11.
Monday's gains, however, were partly offset by concerns that global demand could abate in the second half of of the year amid the ongoing trade tensions between Washington and Beijing, a view that was echoed in the communique published late Sunday by finance ministers and central bankers of the world's 20 largest economies following their semi-annual meeting in Buenos Aires.
"Global economic growth remains robust and unemployment is at a decade low. However, growth has been less synchronised recently, and downside risks over the short and medium term have increased," the statement read. "These include rising financial vulnerabilities, heightened trade and geopolitical tensions, global imbalances, inequality and structurally weak growth, particularly in some advanced economies."
"We will continue to monitor risks, take action to mitigate them and respond if they materialise," the leaders added.