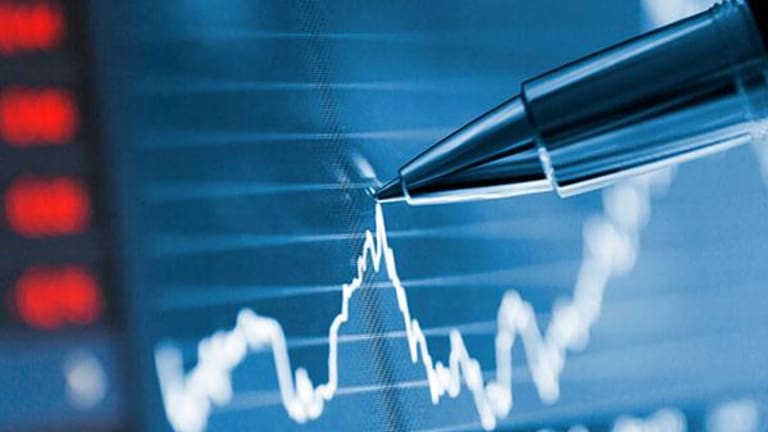 Nymox Pharmaceuticals (NYMX) Stock Surges on Long-Term Prostate Drug Trial Success
Nymox Pharmaceuticals (NYMX) announced that a recent study on fexapotide, the company's lead drug for enlarged prostates and prostate cancer, was successful.
NEW YORK (TheStreet) -- Shares of Hasbrouck Heights, NJ-based Nymox Pharmaceuticals (NYMX) - Get Nymox Pharmaceutical Corp Reportwere jumping 42.39% to $3.46 on heavy trading volume mid-Wednesday afternoon after the company's long-term trial for an enlarged prostate (BPH) and prostate cancer drug, fexapotide, was successful.
The study analyzed results from 391 patients who were given double-blind placebo injections followed by a crossover to either fexapotide or conventional treatments. Participants' BPH symptoms were monitored and analyzed over the following two to three years.
Nymox reports that 82% to 95% of patients who received fexapotide in the crossover did not need surgery as compared with patients who received conventional treatments.
"Fexapotide shows significant efficacy against prostate cancer as a therapeutic, and in addition has been shown to reduce the risk of prostate cancer when fexapotide is used to treat BPH," CEO Paul Averback said in a company statement.
Averback added that conventional BHP treatments increase prostate cancer and have other "undesirable" side effects.
Over 4.53 million shares of Nymox stock have traded so far today vs. the 30-day daily average of about 700,000 shares.