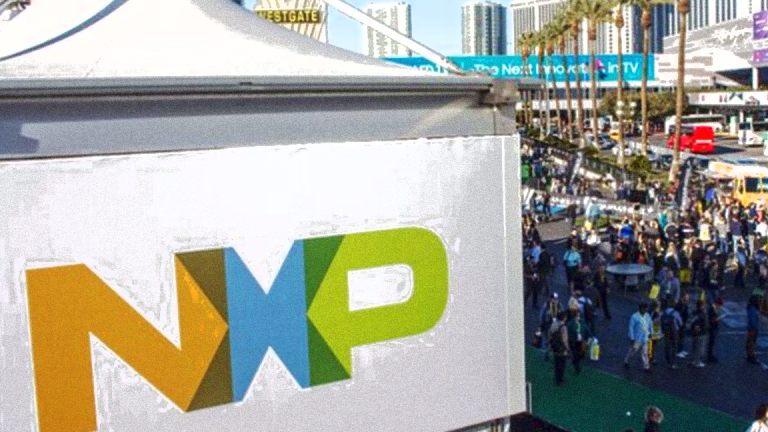 NXP Surges on Report China Will Review $44 Billion Qualcomm Takeover
NXP shares spiked Monday following reports that officials in China may speed up their review of the proposed Qualcomm takeover, just hours after President Donald Trump threw a lifeline to China's ZTE Corp.
NXP Semiconductors NV (NXP) shares surged Monday following reports that officials in China are reviewing Qualcomm Inc.'s (QCOM) planned $44 billion take of the U.S. chipmaker.
Bloomberg said China's Commerce Ministry is looking to speed up its assessment of the deal, as well as the remedies Qualcomm has offered to protect Chinese firms should the takeover get final approval. China said last month that Qualcomm's proposals fell short of what the Ministry needed in order to "solve the problems related to market competition". Qualcomm withdrew and refiled its request for approval from China's regulators last month extended the end date of its purchase agreement until July 25, from April 25.
NXP shares were marked 11.1% higher from Friday's closing levels and changing hands at $109.90 each at the start of trading in New York, a  move that trims its year-to-date decline to around 4%. Qualcomm shares were marked 4.11% to the upside at a six-week high of $57.50 each. 
The report comes just hours after President Donald Trump urged U.S. Commerce Department officials to reconsider a ban on American companies selling components to telecoms equipment maker ZTE Crop., saying "too many jobs in China" had been lost and the ZTE need to get "back into business, fast".
Sources told TheStreet's sister publication, The Deal in March that some big NXP shareholders were worried about whether Beijing might reject the NXP deal in response to a recent move by the Trump administration to block Broadcom Ltd.'s (AVGO) $79 a share hostile bid to buy Qualcomm over concerns involving China.
A March 5 Treasury Department report outlined the U.S. government's opposition to the Broadcom-Qualcomm deal, suggesting that the combination would have resulted in Qualcomm losing its leadership role in 5-G standards-setting and thus creating an opening for China's Huawei Technologies Co. Ltd.
The reciprocal moves could suggest officials in both capitals are moving closer to an agreement on trade between the world's two biggest economies as China's vice Premier, Liu He, travels to Washington for high-level talks this week.
Trading in ZTE's Hong Kong- and Shenzhen, China-listed shares, however, have been suspended since April 17, when the DOC banned U.S. companies from acting as its suppliers for seven years and shut down its main business operations last week. The ban was in response to ZTE's failure to make good on a 2017 plea agreement related to its violation of sanctions prohibiting the shipment of U.S. products to Iran and North Korea.
"As a result of the Denial Order, the major operating activities of the Company have ceased," ZTE said on May 9. "As of now, the Company maintains sufficient cash and strictly adheres to its commercial obligations subject to compliance with laws and regulations."
ZTE is estimated to have paid more than 200 U.S. suppliers as much as $2.3 billion last year, according to a Reuters report, including $100 million each to Qualcomm, Broadcom, Texas Instruments (TXN) and Intel Corp. (INTC) .