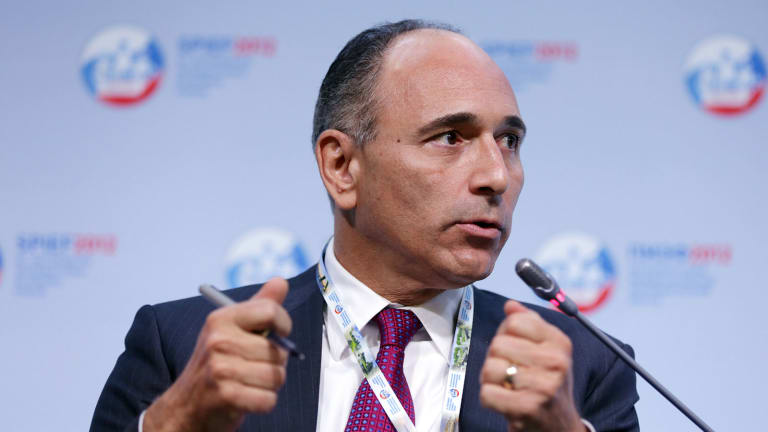 Novartis AG (NVS) - Get Novartis AG Sponsored ADR Report shares led gainers in Zurich Tuesday after the pharmaceuticals group held on to full year earnings targets and narrowly beast analysts' forecasts for first quarter earnings.
Novartis said core net income for the three months ending in March came in at $2.69 billion, modestly ahead of the $2.67 billion estimate compiled by Reuters but down 3.5% from the same period last year. Revenues were tabbed at $11.54 billion for the period, Novartis said, a figure that was largely in-line with the consensus forecast.
"Novartis delivered another solid performance in the first quarter," said CEO Joseph Jimenez. "Growth drivers, including Cosentyx and Entresto, more than offset generic erosion, mainly due to Glivec."
"The innovation momentum continued in the quarter, led by the launch of Kisqali, and the FDA Priority Review for CTL019 in the U.S. This reinforces our confidence in our next growth phase, which we expect to start in 2018."
Novartis earned "breakthrough" status from the U.S. Food & Drug Administration last week for its genetically-altered cell therapy CTL019 based on a cell therapy cancer clinical trial known as JULIET that enrolled patients with diffuse large B-cell lymphoma (DLBCL) whose disease has returned or is unresponsive to prior treatments.
The data to emerge from Novartis' JULIET study is of keen interest to investors because it will be compared against Kite Pharma's competing "CAR-T" KTE-C19 in the same DLBCL patients.
The FDA appears to like Novartis' JULIET data well enough to drop a breakthrough label on CTL019 but how the therapy stacks up against Kite's KTE-C19 is not known quite yet.
Sales for Novartis' new key heart medicine, Entresto, were marked at $84 million for the quarter, just shy of the $85.3 million market estimate. Jimenez told analysts on a conference call following the earnings that he expected Entresto sales to grow on a quarter-by-quarter basis. Cosentyx, its psoriasis treatment, saw sales of $410 million compared to an analyst consensus of $402 million. 
Novartis shares were marked 2.09% higher in Zurich, changing hands at Srf75.65 each and edging the stock into positive territory for the year compared to a 3.75% gain for the benchmark Stoxx Europe TMI Pharmaceuticals index.
--Adam Feuerstein in New York contributed to this report