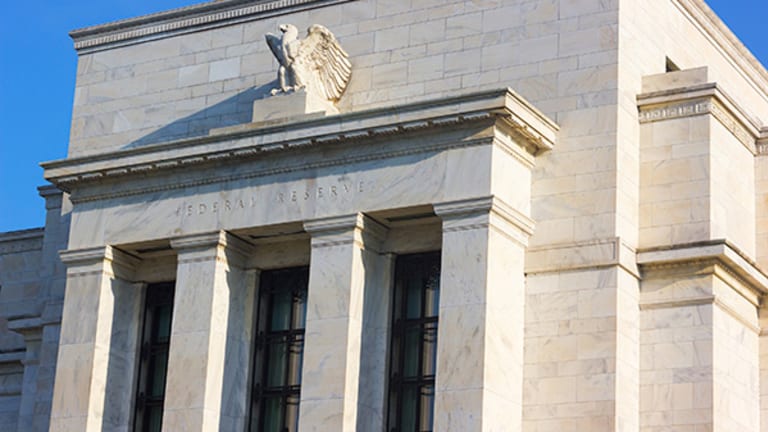 No Fed Rate Hike Until December, Former Dallas Fed VP O'Driscoll Tells CNBC
Former Fed Dallas VP O'Driscoll thinks the upcoming U.S. presidential election will keep the Fed from hiking interest rates until six months from now.
NEW YORK (TheStreet) -- The possibility of the Federal Reserve hiking interest rates is in question as the U.S. Federal Reserve Open Committee began a two-day monetary policy meeting on Tuesday.
U.S. markets continue a month-long rally, but former Dallas Fed Vice President Gerald O'Driscoll does not believe the Fed will hike rates until December.
"I think that at the December meeting, when the election is over before the year starts, they might just sit down and say, 'look, if we don't do it now, we're never going to do it,'" O'Driscoll said on CNBC's "Squawk on the Street" this afternoon.
The global market environment is the primary factor that O'Driscoll thinks will prevent the Fed from hiking rates. He also says the leadership "at the FOMC have not shown the courage of these convictions," meaning that each step forward has caused shaky markets.
"There's no way they can adjust rates up without causing some turmoil. They've got to break a few eggs to make the omelet," O'Driscoll added.