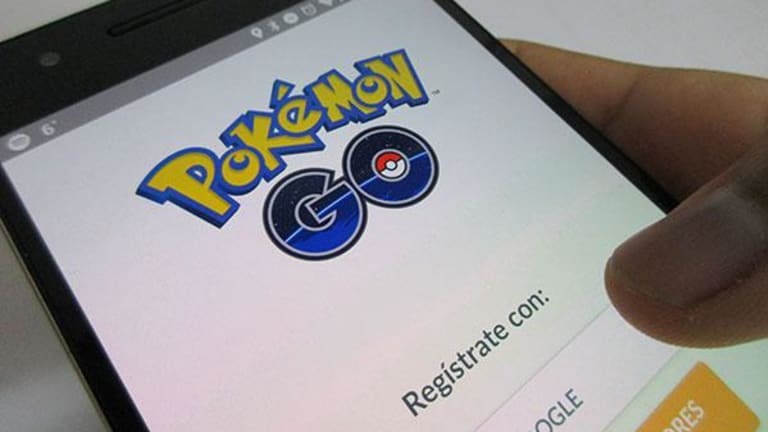 Nintendo (NTDOY) Activist Says 'Pokemon Go' Only the Beginning
Oasis Management CIO Fischer called for Nintendo's (NTDOY) 'Pokemon Go' success in 2013 and thinks the new mobile app formula will continue to rally the company.
NEW YORK (TheStreet) -- Despite Nintendo (NTDOY) stock trading lower after its first quarter 2017 earnings results were released on Wednesday, some analysts remain bullish that the company can turn its "Pokemon Go" phenomenon into consistent revenue.
Oasis Management Chief Investment Officer Seth Fischer is a Nintendo activist who believes that the company can continue to leverage the mobile market.
"This is not just about "Pokemon Go"... the actual, booked earnings from "Pokemon Go" is going to be something around 12% of the total revenues and yet we think on a full look-through basis it's something like 20%, 22%," Fischer said on CNBC's "Squawk Alley" today.
In a 2013 letter to Nintendo, Fischer wrote that the company's games "will go straight to the top of the download charts" on mobile platforms. He believed that "selling on the Android platform would immediately open Nintendo to the entire China market."
Nintendo stock is trading up around 70% after the launch of "Pokemon Go" and Fischer thinks that rally will continue. Comparing it to the film industry, where hundreds of thousands of people will watch a movie in an IMAX theater but millions will watch the same film on a mobile device, Fischer thinks Nintendo can tap into the mobile market further.
"They first of all have an iconic IP not easy for anyone else to copy [which] taps into nostalgia ... [and the second] is the phenomenon, a larger audience base to buy products," Fischer added.
Shares of Nintendo closed down 5.45% today on the Tokyo exchange.