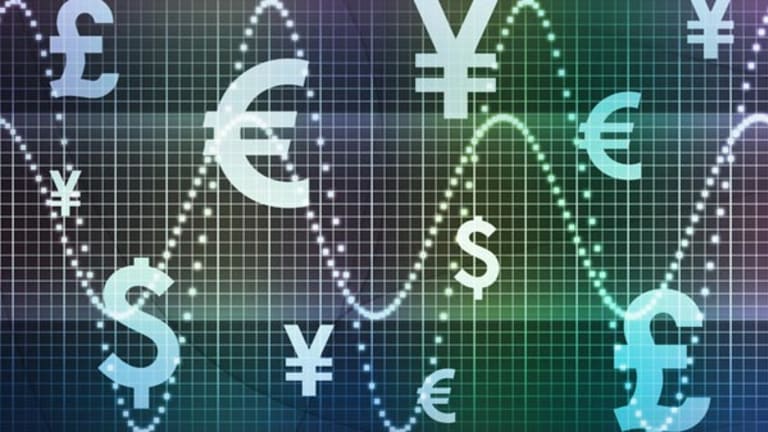 Nikkei Escapes Asia Selloff
The Hang Seng drops 198 points, or 0.8%.
Asian markets were sluggish Thursday following a widely expected U.S. interest rate cut, but Japan jumped as investors began to factor in a premium for equities based on financial and political reforms.
The Nikkei rose 247 points, or 1.9%, to 13,592, and was the only major Asian index to gain during the day. In Hong Kong, the Hang Seng fell back 198 points, or 0.8%, to 23,455, after Wall Street's mild selloff. China's Shanghai Composite Index declined by the same percentage, down 34 points, to 4383, as snowstorms trumped the
Federal Reserve's
latest easing.
"Japan has got sold off so hard and many of the big names have been sold by foreigners. It's cheap for a reason, but people have failed to take into account the 'reform premium' in the country. That makes me think it's good value," says Gavin Parry, director at Helmsman in Hong Kong.
Leading the gainers in Tokyo was
Yahoo!
(YHOO)
subsidiary
Yahoo! Japan
(YAHOF)
, which leaped 10.9% to 40,800 yen.
Nintendo
(NTDOY)
followed, rising 4% to 52,500 yen. Analysts forecast a price target of 82,000 yen to 92,000 yen a share for Nintendo, which most broadly rate a "buy".
Parry says that Nintendo has been oversold in the past week as a result of heavy institutional selling.
Kyocera
(KYO)
jumped 3.6% to 8470 yen, as dealers said that investors overreacted to negative earnings news announced Tuesday.
Other exporters fared well, too, as the yen declined against the dollar to 106.47 from 106.27. (However, the yen was strengthening back to 106.21 by the end of Asian trading.)
Sony
added 3.6% to 5220 yen, and
Kobe Steel
(KBSTY)
rose 0.3% to 355 yen.
In Hong Kong, stocks were weaker as investors mulled the potential of a repeat of the 1997 "Asian contagion." January has been the worst performing month for the Hang Seng since October 1997. The declines came even as the Hong Kong Monetary Authority slashed the base rate by 50 basis points to 4.5%, following the Fed's overnight lead.
"Upside will continue to be hindered by disruptions caused by China's poor weather conditions," wrote Steven Wong, a trader at Daiwa Securities in Hong Kong in a note to dealers. Wong adds that the resistance level for the Hang Seng is currently 25,000.
Hardest hit were insurers for a second day running. Investors fear the sector may feel the worst of a sharp slowdown in Chinese growth as a result of a global credit crunch and domestic snowstorms.
China Life Insurance
(LFC) - Get China Life Insurance Co. Ltd. Report
fell 3.5% to HK$28, and
Ping An
(PIAIF)
lost 5.6% to HK$54.20.
Property stocks were little changed after the interest rate cut, since most investors had already factored in the U.S. easing.
Cheung Kong
(CHEUY)
rose 0.2% to HK$125.70, and conglomerate
Hutchison
(HUWHY)
fell back 0.1% to HK$76.20.
Telecoms were mostly weaker.
China Telecom
(CHA) - Get China Telecom Corp. Ltd. Report
dropped 2% to HK$5.47, while
China Unicom
(CHU) - Get China Unicom (Hong Kong) Ltd. Report
fell 0.1% to HK$17.98. Only
China Mobile
(CHL) - Get China Mobile Ltd. Report
gained, up 0.6% to HK$114.30.
Other Asian markets were mixed. The Bombay Sensitive Index was tracking Hong Kong, down 109 points, or 0.6%, at 17,648. The Taiwanese Taiex was off 22 points, or 0.3%, to 7521, but South Korea's Kospi bucked the trend, rising 36 points, or 2.2%, to 1624, as value investors snapped up recently sold-off blue chips.
Daniel M. Harrison is a business journalist specialising in European and emerging markets, in particular Asia. He has an MBA from BI, Norway and a blog at
. He lives in New York.