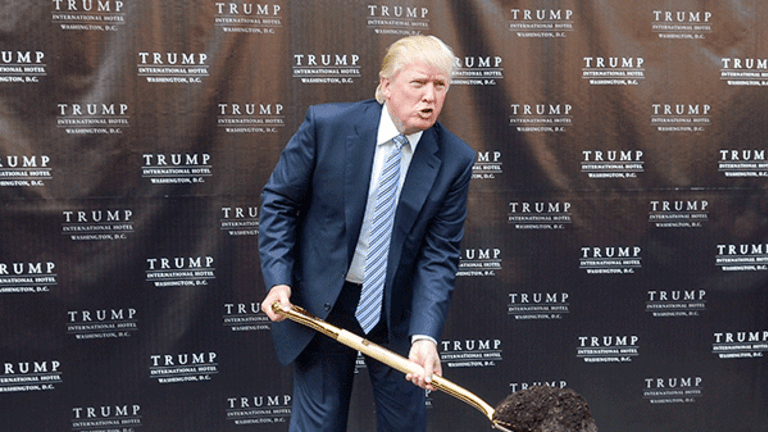 New York Times' Stewart Discusses Trump Rally
The New York Times' Jim Stewart says it would not be a bad time to rebalance if you see a correction coming.
The subject of The New York Times columnist Jim Stewart's latest piece was a deeper look at the "Trump rally." Stewart discussed his article, "The Market and the 'Trump Effect': What Do the Tea Leaves Say?" on CNBC on Friday morning.
"Let's pause for a moment because we do know this -- this is second-longest rally in 85 years. The market is getting stretched on valuations," Stewart said.
He added that no one knows where the market is headed, but did say investors may want to consider rebalancing.
"It would not be a bad time to rebalance, if you are going to need this money and can't afford to go through a correction," Stewart said.
As for Trump and the market, the president-elect has already caused a shakeup in the markets, either via tweets or by instilling positive sentiment, Stewart said. However, Stewart cautioned against getting too excited.
"What do you know about what Trump is going to do that no one else does in the market? We know some things, and we can make some predictions. That is now reflected in the market, fully," Stewart explained.
He said he doesn't believe it is irrational that the market has shot up following Trump's election, and he sees the banks as the primary beneficiaries. The mix of deregulation and interest rate shifts are "best" for banks, he noted.