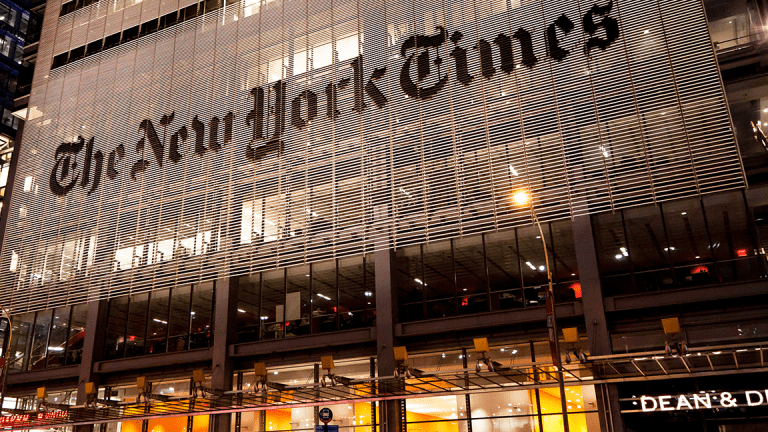 New York Times Slumps Despite Earnings Beat
New York Times shares fall despite the publisher beating Wall Street expectations.
Despite beating Wall Street expectations, New York Times Co. (NYT) - Get Report faltered on Wednesday, Aug. 8. The publisher posted second-quarter earnings of 17 cents a share, 4 cents higher than estimates. Revenue totaled $414.6 million, which topped expectations of $411 million. 
The Times' subscription services also grew. "Digital-only subscription products (which include our news product, as well as our Crossword and Cooking products) increased 19.6% compared with the second quarter of 2017, to $98.7 million," the company said in a statement.
The company added more than 109,000 digital-only subscribers, taking the total to more than 2 million.
The Times announced that digital advertising revenue fell by 7.5%, while print fell by 11.5%. "The decrease in digital advertising revenue reflected a smaller audience as well as a decline in creative service revenues," the company said.
Shares fell 4.4% to $23.23.