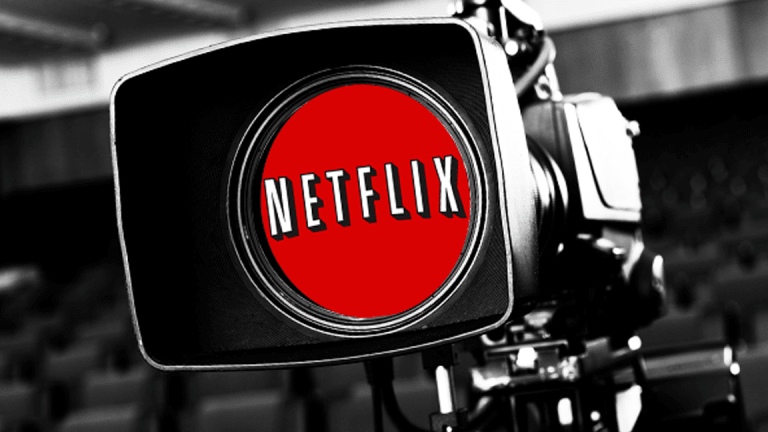 Netflix's Stock Surges After Record Subscriber Numbers in Q1 Earnings Blowout
Netflix blasted Wall Street estimates for Q1 subscriber growth late Monday, pushing the value of the world's biggest online streaming company closer content creator Walt Disney Co.
Well, Netflix CEO Reed Hastings must be feeling pretty good on Tuesday. 
Netflix Inc. (NFLX) - Get Netflix Inc. Report shares surged in pre-market trading Tuesday after the online media streaming group posted stronger-than-expected first quarter earnings and the biggest jump in subscriber growth in sixteen years.
Netlfix said revenues for the three months ending in March rose 40% from the same period last year to a record $3.7 billion, helping net income surge 62.8% to $290.1 million, or 64 cents a share, easily topping Wall Street forecasts. Netflix also said it added 1.96 million U.S. and 5.46 million international streaming subscribers, beating the consensus estimates of 1.5 million and 5 million, respectively, the highest readings since the company went public in May of 2002.
"Last year, we expanded our efforts in original programming to unscripted shows across several genres. Our output in this area is now comparable to similarly-focused US domestic cable networks," the company said in a letter to shareholders. "Shows like Queer Eye and Nailed It are great examples of our ambitions in this area: engaging, buzz-worthy shows that drive lots of enjoyment around the world." 
Netflix shares were marked 7.09% higher in pre-market trading in New York, indicating an opening bell price of $329.59 each, a move that would take its year-to-date gain to an astonishing 70% and value the company at more than $142 billion -- just $8 billion shy of rival Walt Disney Co. (DIS) - Get The Walt Disney Company Report
TheStreet's founder, Jim Cramer, predicted blowout earnings for Netflix to his RealMoney subscribers Monday, noting that when a "23-year-old buys a big screen and doesn't bother to attach the cable -- a cord cutter -- it's palpable".
"This is a Netflix show right now and while I am sure there will be profit takers I know that those who guess they are going to spend too much on original content have to wonder, "hmm, how could I have been that wrong," Cramer said.