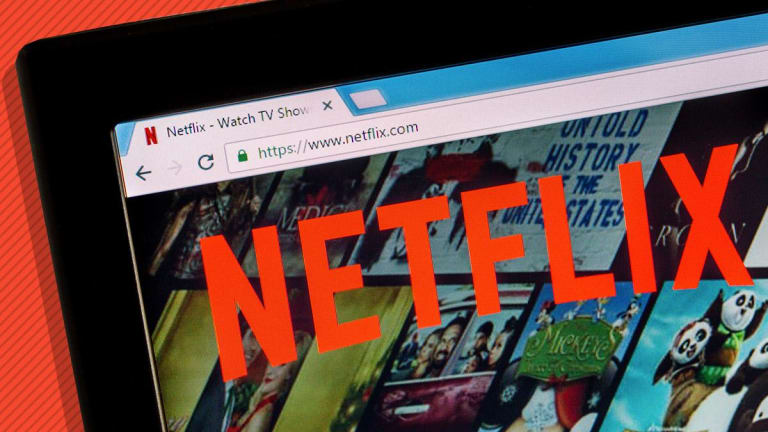 Netflix Tanks After Weak Subscriber Growth in 'Strong but not Stellar' Q2
Netflix shares, one of Wall Street's hottest 2018 tech stocks, fell to a six-week low Tuesday after the group added fewer-than-expected new users to its online streaming platform.
Netflix subscriber growth isn't chill.
Netflix Inc. (NFLX) - Get Netflix Inc. Report   fell more than 10% at the opening bell Tuesday after the online streaming site posted weaker-than-expected subscriber growth numbers in its second quarter earnings last night, taking the steam out of one of Wall Street's hottest stocks.
Netflix said both its U.S. and international subscriber growth came in much lower than both it an analysts expected in what it called a "strong, but not stellar second quarter" in which it has "overforecasted" additions. Netflix added 4.47 million overseas subscribers in the three months ending in June, the company said, and just 670,000 in the United States, around half of the 1.19 million analysts were looking for over the period. The company said increased competition, but noted that new investments and content additions would keep the business on a solid footing in the months ahead. 
"There's a lot of new and strengthening competition with Disney entering the market, HBO getting additional funding, the different French broadcasters coming together, so that's all normal and expected," said CEO Reed Hastings. "So it is what it is, we're not going to be able to change it and then our focus is on doing the best content we've ever done, having the best user interface, the best recommendations, the best marketing, all of the things that we've been doing for many years in the past and we'll keep doing for many years in the future."
Netflix shares fell 13% at the opening bell price to change hands at $348.52 each, a move that still leaves the stock 96% higher for the year with a market value of around $150 billion.
Netflix posted second quarter earnings of 85 cents a share on revenues of $3.94 billion, beating the consensus forecasts and underscoring the strength of a business that has seen extraordinary growth over the past five years. The total addition of 5.15 million new users over the three month period, while shy of estimates, still leaves it with 7.4 million U.S. streaming subscribers and well over half of all broadband-connected U.S. households signed up for its services.
TheStreet's Eric Jhonsa wrote Monday that, "with a stronger slate of launches due towards year's end, and with Q4 typically Netflix's strongest quarter for subscriber adds, subscription growth could pick up" in the second half of 2018. He also noted that the group's pricing ability, along with a stronger mix of costlier subscription plans, boosted its average selling price 14% compared to the second quarter of 2017.