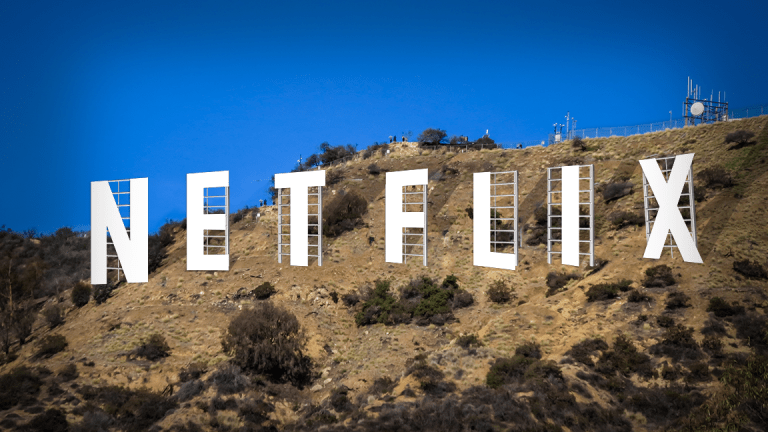 Netflix's Price Hike Is Likely to 'Stick,' Says Analyst
Wall Street largely expects Netflix's price hikes to be net positive for the streaming media giant.
Wall Street largely expects Netflix's price hikes to be net positive for the streaming media giant.
The price increases Netflix Inc. (NFLX) - Get Report is implementing only appears to be a positive so far. 
The latest price hike increases the price of Netflix's most popular U.S. plan to $13 from $11 per month. The stock is up 5% to $350 a share since the announcement earlier this week.
"Will this price increase stick?" Mahaney RBC Capital Markets analyst Mark Mahaney in a note, offering several reasons he think it will. One, RBC's U.S. subscriber surveys show strong satisfaction with the streaming service, with 69% of respondents saying they are "extremely" or "very" satisfied and just 5% saying they are "slightly" or "not at all" satisfied. And 21% of respondents said they were "not at all likely" to cancel their subscriptions on account of a price increase, while 10% said they were "extremely likely" to do so.
Mahaney also noted that Amazon Prime's standard plan is $8.99 per month, the same price as Netflix's basic plan, while Hulu's one-stream plan is $11.99, more expensive than Netflix's comparable plan. "Netflix offers a flat-out compelling value proposition -- a massive content catalog with an increasingly large amount of original content at a very low price," Mahaney wrote.
Mahaney also noted the response to a similar price increase in Canada at the end of 2018. "Our channel checks in Toronto last week suggested essentially no pushback on the price increase," wrote RBC Capital Markets analyst Mark Mahaney in a note. Netflix raised the price of its standard subscription plan in Canada at the end of 2018 to $13.99 a month from $10.99. 
Applying a 15% price increase to subscription plans around the globe, Mahaney's math gets Netflix to an added $2.6 billion in operating profit for the full year of 2019. He has a $450 price target, 28% above the stock's current level. 
But Canaccord Genuity analyst Michael Graham wrote in a note out Tuesdaythat Netflix may actually need to cut prices in some countries, especially as streaming competition intensifies from players such as Amazon.com Inc.'s (AMZN) - Get Report Amazon Prime Video, and Walt Disney Co.'s (DIS) - Get Report Hulu. Hulu is partly owned by NBC. Graham's price target on Netflix is a less bullish $400. 
Still, many analysts think that even if the price increase hurts demand marginally, the added revenue will outweigh the slightly weakened demand. "While any price increase, particularly one this significant, is likely to be met with increased churn, we believe the value Netflix offers to subscribers and the strong content slate in the year ahead will largely offset that," Goldman Sachs analyst Heath Terry wrote in a note. Terry raised his 2018 to 2020 operating profit estimates for Netflix by an average of between 3% and 4% per year. His price target is $420. 
Netflix will report quarterly earnings Thursday after the closing bell. One key to watch for is guidance about next quarter's performance, especially in light of the price increases. 
Netflix shares are up more than 30% this year.