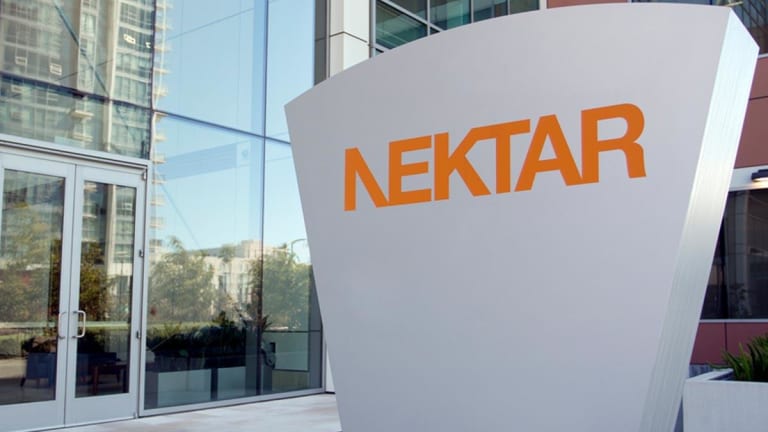 Nektar Is the One S&P 500 Company Without a Woman Director
Nektar Therapeutics remains the only S&P 500 company without a woman on the board, according to BoardEx, a relationship mapping service of TheStreet.
Then there was one.
A new analysis reveals that biopharmaceutical company Nektar Therapeutics  (NKTR) is the only S&P 500 company without a woman on its board, representing a small improvement in gender diversity from last year.
According to a May 31 dataset compiled by BoardEx, a relationship mapping service of TheStreet Inc., San Francisco-based Nektar has no female directors on its board. Meanwhile, eight S&P 500 companies have reached gender parity or greater in the boardroom, including Alliant Energy Corp. (LNT) , Navient Corp. (NAVI) and Viacom Inc. (VIA) , (VIAB) . Overall, women make up 23% of S&P 500 boards, compared to about 22% last year.
Female representation in the boardroom, particularly at large-cap companies, has gradually improved over the years, but institutional investors are pressing public companies for greater diversity in the boardroom and beyond. The change is evident in the small but notable increase in women directors.
There were five companies last year without a female director; now, there's one. (Nektar did not make the no-female director list last year as it joined the S&P 500 in March, but it didn't have a woman director last year either.) Approximately 50% of new directors in 2017 were women or minorities, according to executive search firm Spencer Stuart's U.S. Board Index report.
The common belief behind establishing a diverse boardroom is that diversity helps to foster healthier debates, which in turn leads to more effective decision making and potentially better business outcomes.
Recent research has found that companies with more women on boards performed better financially than those that had fewer. Specifically, companies with a high representation of women board directors, defined as those with three or more female directors in at least four of five years, significantly outperformed those with sustained low representation by 84% on return on sales, by 60% on return on invested capital and by 46% on return on equity, according to a 2011 study by Catalyst, a nonprofit organization that advocates for boardroom diversity.
The fact that Nektar has no women in the boardroom is notable, and perhaps a bit concerning, considering that in its pipeline of products there are some that target female consumers and a woman's perspective on these products could be useful in the boardroom. For instance, in Nektar's research and development pipeline is Onzeald, which is for a diagnosis of brain metastases in women with advanced breast cancer. The company also has other potential treatments for cancer, autoimmune disease and chronic pain.
To be fair, five women, including Chief Medical Officer Mary Tagliaferri served on Nektar's 19-member management team.
Multiple calls and emails over the course of several days to Nektar's media representative at 1AB Media seeking comment or an interview with Chief Executive Officer Howard Robins went unanswered by the time of publication. Nektar did not respond to further voicemails and messages left at corporate headquarters.
"Having a diverse skill set and thought-process is good for the bottom line," Sheila Ronning, founder and CEO of Women in the Boardroom, a membership organization that helps women achieve a board position.
"Honestly, I don't know why they wouldn't be listening and paying attention [to institutional investors]," Ronning said.
BlackRock Fund Advisors is Nektar's fourth largest shareholder with a 7.2% stake, according to FactSet, citing data as of March 31. The U.S. money manager with more than $6 trillion of assets under management said in its annual proxy voting guidelines that it expects the companies in its portfolio to have "at least two women on every board."
BlackRock declined to comment for this article.
"Nektar should be doing annual board evaluations to make that everyone is on the same page and contributing," said Ronning. "A smart board, first and foremost, has a good mix of the right skill sets, and that includes diversity in gender, ethnicity, age and even geography."