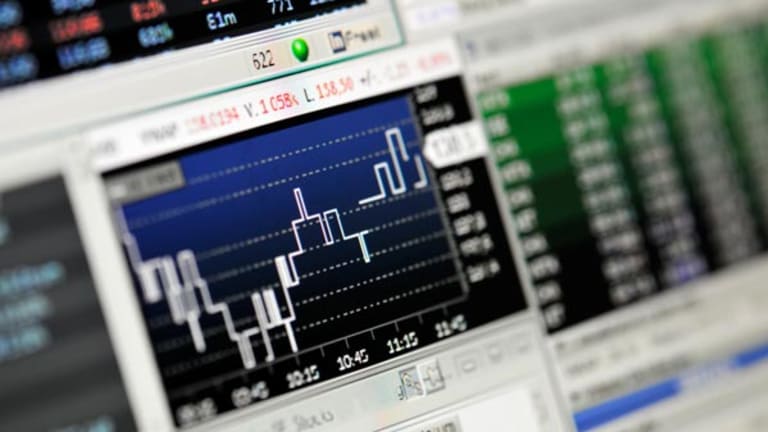 Negativity Helps Hold Up This Market
There's much to fret.
This article originally ran on RealMoney this morning; it's being republished as a bonus for TheStreet.com readers.
"The man who voyages strange seas must of necessity be a little unsure of himself. It is the man with the flashy air of knowing everything, who is always with it, that we should beware of."
--Fred Hoyle
There are a lot of good reasons to be negative about the market. Most notably, the technical conditions are weak following several sharp moves downward. There is a possible double bottom forming but it developed a bit too quickly and is of questionable strength. There are obviously problems: the subprime mortgage market, a slowing economy and persistent inflation.
Last night we saw comments that margin debt is hitting record levels, which sounds quite worrisome, but cash levels in brokerage accounts are also extremely high so it' a wash. However, headlines about seemingly speculative excesses do paint a negative picture.
It is not hard at all to make a negative case for equities right now. In fact, it is so easy that we already have a very high level of pessimism, as exhibited by things like the persistently high level of put-option buying compared to call-option buying.
What is particularly difficult about this is that the negativity arose so quickly; we went from great complacency to a high level of worry in a very short time. Perhaps that is a function of the way the market rallied without pause off the summer lows, but generally after such a persistent rally, market players tend to hold on to their optimism for a while and not shed it so readily. It is unusual for market players to change their posture so fast.
In addition to the abrupt increase in negativity we also have persistent private-equity and merger activity. If the big-money boys are worried about the market they aren't exhibiting it as they continue to do deals like buying big prime-mortgage portfolios, as announced this morning. Overseas markets have held up extremely well despite an excellent opportunity to sell off following efforts by Chinese officials to cool the market.
In fact, the market is holding up well and the negativity is helping the cause. We saw a good demonstration of that yesterday as many market players came into the day defensively postured. When we opened strong, they scrambled to cover shorts and add long exposure. The buying wasn't vigorous, but it did persist and could easily continue as we await news form the Fed tomorrow.
The FOMC announcement tomorrow is likely to determine the direction of this market in the near term. We'll discuss that more in later posts but the important thing now is to get a handle on expectations. Is the market ramping up now because it is expecting a more friendly Fed or is it simply unconcerned with the possibility that the Fed will continue with its prior policy? That is the big question and we'll delve into that more later on.
We have a slightly soft start this morning. Asia was up again last night as the yen continued its recent weakness. Europe is mixed following some poor earnings news but more merger activity.
James "Rev Shark" De Porre is the founder and CEO of Shark Asset Management, an SEC-registered investment advisory firm. He also operates
sharkinvesting.com, an interactive online community that serves and educates active investors. De Porre holds business and law degrees from the University of Michigan, is a member of the Michigan Bar Association and a former tax attorney and CPA. He lives in Anna Maria Island, Fla., with his wife and two children.Under no circumstances does the information in this column represent a recommendation to buy or sell stocks. Rev Shark appreciates your feedback;
to send him an email.